Danger Mouse: Season 1
(2015 - 2016)
Where to watch
Subscription
You might also like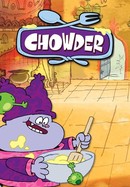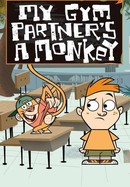 My Gym Partner's a Monkey
Rate And Review
Danger Mouse: Season 1 Photos
There are no critic reviews yet for Danger Mouse: Season 1. Keep checking Rotten Tomatoes for updates!
Audience Reviews for Danger Mouse: Season 1
Still working my way through this, but i love it so far. As a Kid i loved this crazy show in the 80's. along with it's relative Count duckula. the stories are very good mini stories, well written, non topical, non political, and could be used as templates for larger productions. Some times i feel like i'm watching a full move cut down into 20 mints, and nothing is lost. The animation, voice acting, pacing, and characters, are all top quality. The show is not as crazy as the old show, which played fast and loose with perspective, and reality, more than it does with this one: and At times if felt like drugs were involved, but it's just as good in it's own way. And this show is non political and non topical show, which is what is always was, and is what stands out the most. Non topical/political programing is hard to find now days, as politics is being put every were, even in kids shows, and in pree schools. And this old style of writing is very refreshing in this new hyper social political media climate.