Deadwood: Season 2
(2005)
You might also like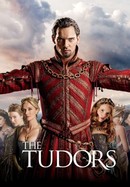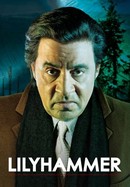 Rate And Review
Deadwood: Season 2 Photos
News & Interviews for Deadwood: Season 2
Audience Reviews for Deadwood: Season 2
Perhaps even Mr. Wu would agree Swengin is a master of oratory craft and commanding presence if the man could speak.

Absolutely superb. I don't think I've ever given anything a 8/10 before, but for a TV show, Deadwood is excellent - and given the crap we're generally subjected to on the box, absolutely outstanding.

The second season of Deadwood was just as strong as the first, with powerful performances from Ian McShane, Timothy Oliphant, Robin Weigert, Molly Parker, and Powers Boothe. The dialogue is written to the point of being almost Shakespearean in nature, but this sometimes leads to some scenes being comprised of such complex language that it's hard to decipher what is even happening. Besides that, this show is awesome.

Un poco menos interesante que la primera pero aun conserva la atracción de sus personajes.

What a great 2nd season. Much more exciting than the first and so much to look forward to in the 3rd and final season. Like season 1 the acting remains top notch with so many of the actors moving on to great television shows that followed Deadwood. All the new characters mixed into the formula successfully. The season had so many interesting subplots. And character development progressed in a very interesting way. There's lots to love about this season.

This is for the whole series. I really do wish the series lasted more then three years, but then again maybe it would have declined and been a mockery of itself if it had. Set in the town of Deadwood in 1876 where it tells the tale of the town going from open frontier with gold strikes, and how the people living there got along. Fun side note, many of the characters in the series were there in real life (and by default are real people). No, it isn't a documentary, yes it is full of violence and sex (and let's be honest, it doesn't stay too close to the truth either). It starts with following Timothy Olyphant (of Justified fame) as he arrives in town. Then it truly becomes a full ensemble cast with Brad Dourif playing the Doc, Ian McShane playing Al Swearengen, Molly Parker as Alma Garrett and even Keith Carradine as the doomed Wild Bill Hickok. There are a ton of other famous or semi-famous actors and actresses you will see, but there are so many I can't really list them all. The show is as good as it sounds. The acting is superb. By the third season the actors play off each other with just a word or a motion. There was so much put into each character that you could read what they were thinking and they could sometimes have conversations with each other that were in depth without more then a few words. The filming was good, and the direction as well obviously. I am saddened that so many people have not seen it. I was especially impressed that rape didn't play a bigger role, after all that is what most westerns are unfortunately built upon. Not saying that some things didn't happen, but for what the show was (the Sopranos in the old west) it stayed away from that most of the time. The only thing I thought hurt the show was bringing in Powers Boothe and his whole crew. Not that there weren't good stories, and definitely not because of Mr. Boothe (he is great), but it took away from main characters in the beginning. While I started watching the show for Mr. Olyphant, I ended the show with Ian McShane (Swearengen) as my favorite character. Pros: Great acting, directing, story and sets. Cons: Perhaps too many secondary stories and plots and too many characters by mid-second season. Now to find some more Ian McShane work.

Probably the best series I've ever seen. Very intelligent, great performances, great characters, great writing. Kind of guys show.

Vulgar and poetic, violent and dense, "Deadwood" needed a fourth season.

Probably the best TV show of all time.

Pretty much every bit on par with the first one…just watch out for the kidney stones operation!