Dear White People: Season 2
(2018)
Where to watch
Buy
Subscription
Buy
Buy
You might also like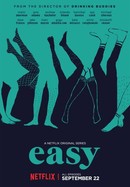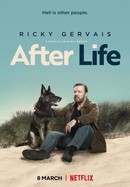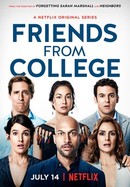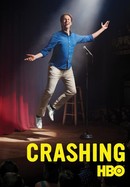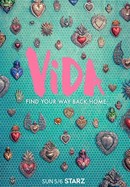 Rate And Review
Dear White People: Season 2 Videos
Dear White People: Season 2 Photos
News & Interviews for Dear White People: Season 2
Audience Reviews for Dear White People: Season 2
I think this season (and whole series) was very well written, acted, edited and produced. Just finished watching season 4. It was great to see something with such clear personality, perspective and drive that started from the beginning and carried all the way through.

One of the best thing on tv. great characters and a compelling story line.

First season was absolutely amazing...cinematography, plot, writing, everything. However, this one was definitely a let down. Jokes weren't as witty and it seemed like the writers were getting tired, idk. The ending also smelled like a pathetic attempt to leave a spicy cliff hanger in order to drag the show out another season. I expect this series to go out with a mediocre whimper like many of the series that Netflix just won't let die. This is a shame too, as Dear White People is exactly the type of show our problematic, white privilege-infested society needs. But alas, Dear White People is yet another example of Capitalist greed consuming what could've been a great outlet for social activism.

In a time where the term racist is used to describe anyone who has an opinion or takes a stance on a subject for the merits of its substance comes a show that is a true example of racism in America today. The smug and elitist tone combined with a drawn out poorly written narrative make this truly painful to watch. As with Season 1, the show is a voice piece for those who believe if you are a certain race that you are to think as you are supposed to and all band together- totally discounting people who have values determined by the merit of the substance. To assume that if a person is a certain color they all think the same and value the same things in life is in it self inherently racist and backward. Putting aside this, the show is tired and smug, lacking in direction and poorly edited. It is a show that insults its audience while preaching a hateful message. As a person who is black, I do not identify as an African american (I am an American) nor am I a victim.. If you want to watch a show that does its best to sell you on having a victim mentality, then this show is perfect for you. If you have ideas that are your own and are someone who strives for success in life, this show will make you go mad... Dear white people: This series does not reflect the black community - it just attempts to sort and label us into a neat box that reflects a tired narrative of victim-ism and symbolism over substance.

Well written well acted good plots. If for what ever reason you Don´t like the show then don´t watch it.............season 3 on its way, so the must doing something well.......sorry to the haters!

Finally a tv show that centres on the lives of African Americans, in an unapologetically honest and eye opening way! It depicts struggles, fears, loves and experiences and how these are affected by the judgment and limits imposed by society. Showing us how white privilege and white supremacy are one of the most devastating and revolting problems that continue to plague our society. A show that makes everyone question what they are doing to oppose the blatant racism which we prefer to hide under the carpet and believe has already been dealt with! The show has been criticised for being "reverse racist" when really it makes us question how our actions and the ones of the people surrounding us are racist! It's time for the privileged white men and females to accept responsibility for their actions and the ones of their ancestors! An amazing, ground breaking show! Not only is the provocative screenplay heart breaking and enthralling but Logan Browning, Brandon P Bell and DeRon Horton give beautiful evocative performances!

second verse same as the first, a little bit louder a little bit worse

What a patronising load of tosh!

"Dear White People" is the most beautifully shot show out there. The visual compositions are mesmerizing.
See Details