Where to watch
Buy
Buy
Subscription
Subscription
Buy
You might also like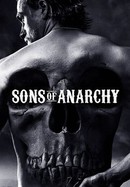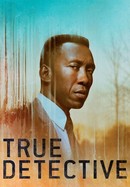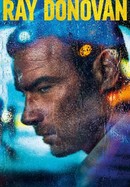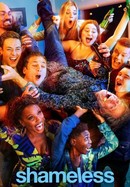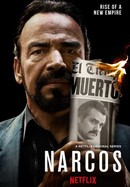 Rate And Review
News & Interviews for Dexter
Audience Reviews for Dexter: Season 2
Season 2 is even better than Season 1, with the addition of the familiar and intriguing relationship of Dexter's brother.

Although I do like how the season ended the and richer character devlopment made me invested in the show, but because of the slow first half,I'm forced to put this on the same level of the first season. Still I have to say that I am a fan of Dexter and I will watch the rest of the seasons

The show's second season spins so many plates simultaneously with dozens of plot threads that it's impressive how neatly things wrap up.

Really good season and great story

Great follow-up to the first season. I love that it wasn't just a rehash of the first season.

The troubling aspect of Dexter, season 1, 2 and no doubt beyond is that it perpetuates 2 major myths. It is not as if Dexter is alone in perpetuating these myths, since it falls instep almost entirely with every other (insert long list) of crime dramas in this respect. It has its moments but is hard to stomach in the sense that it can not break free from the mold of wrongly portraying both the fact the FBI is remotely wholesome (gee whiz I'm smart and all I want to do is get the bad guy) and that people like Dexter's victims, and of course Dexter himself, are a significant part of society's problems. Forever the boogeyman are Dexter's 'victims', meanwhile almost all homicides are not committed in this way and almost all assailants (including rape and child abuse) no the victim intimately like a member of a family and are not some random feel-nothing lurking in a park or a marina. Let's not forget that the FBI has a sordid history of surveilling and harassing activists, particularly those of color, and is an even more established and entrenched arm of big brother. Like a misguided cultural manager with a badge and impunity to act in the interests of big government that serve big business.

[⭐️95%] Dexter's second season continues forth with what it had established in its first season, but elevates those elements to new heights whilst also putting the titular character in unfamiliar territory. New characters help in making Dexter's life more difficult, Lila on a more person level and Frank Lundy on a more professional way. Sgt. James Doakes continues to act as that person looking over Dexter, making for a difference approach to a large amount of this season, which with it carries a lot more tension as it isn't as straight forward for our main character. Season two shows that Debra is more than just a character used for season one's advantage but rather gives the viewer the opportunity to learn about her on a deeper level with all of her struggles, making for a fascinating side-character-study. Dexter: Season Two massively improves upon its fantastic first season, making it one of the best seasons of television to this date!

Just like the first one, season two of Dexter is also a very good season. Two new characters that I really like are introduced in this season, FBI agent Lundy and Lila, who worked for a Narcotics Anonymous Group. Everytime Lila was on screen and she interacted with Dexter, I was glued to the screen. She is a very fun character who gets close to Dexter.

Dexter's return is nothing short of enthralling.

Dexter is at it again for season 2! In this season you get to see more of Dexters personal relationships & a love triangle possibly you'll have to watch and see. This season is a lot darker than the last but so much more intense. Wait for the ending, wait for more you won't be able to stop binge watching to find out what happens next! The Bay Harbor Butcher is waiting...
See Details