Where to watch
Buy
Buy
Subscription
Subscription
Buy
You might also like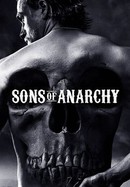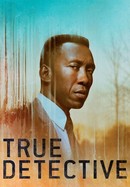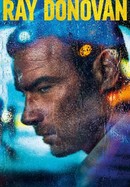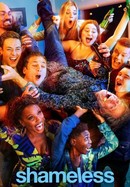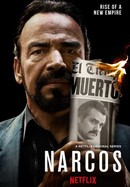 Rate And Review
Audience Reviews for Dexter: Season 7
great season, it's like the magic and good writing of the first season has magically returned this season the last episode is amazing

Rushed plot, ridiculous character arcs and addition of unconvincing characters. The addition of Hannah McKay as a love interest felt forced and unconvincing especially after Dexter falling for Lumen Pierce. Debra's romantic love for Dexter also feels ridiculous, they use it to explain her loyalty but her being I don't know his sister could explain that. Sub plots are lacklustre and all over the place, possibly to distract from the awful main story. Scott buck as showrunner continues to disappoint again.

Watched all 8 seasons in less than a month. Love this show just wish the ending went differently, I really wanted to see Dexter & his new fam in Argentina, Deb dying was sad enough :(

[⭐️85%] In between the shows worst two seasons sits season seven, perhaps the shows most unique as it battles many new experiences as well as exploring old ones in new ways. Adding another troubled love interest like Hannah into Dexter's life was explored deeper than with Lumen and Lila opening some new perspectives, however season seven's foundations are built upon season six's best moment (where Deb finds out about Dexter) and from then on creates a unique set of scenarios which was hard to imagine during the early seasons of the show. Jennifer Carpenter really gave her best performance of the series as you see how conflicted she was between doing the right thing and her love for her brother, all leading towards yet another shocking moment, one of Dexter's finest.

I'm super disappointed in Dexter. He finally has a chance to connect with deb and earn her acceptance and he blows it for lust and a lay? So randomly out of character for Dexter what a let down. Maybe this is the writer's way of trying to get us to start hating dexter.

A welcome return to form for Dexter.

Another good season for an incredible show

This was a solid season. I liked how it dealt with Debra trying to cope with the fact that her brother is a serial killer. However, I feel that Isaak was kind of wasted, because he should have been in all 12 episodes. Also, I don't understand why they waited til the last two episodes for LaGuerta's investigation to finally get going. That being said, this was still an improvement over last season.

Not at all a bad season it's got good drama nice kills some pretty cool new characters all and all it was just a good season

The TV series for excellence, unbeatable, simply the one that comes closest to perfection. Plot development, sublime script, brings the viewer closer to appreciating or despising certain characters.
See Details