Doctor Who: Season 8
(2014)
You might also like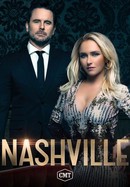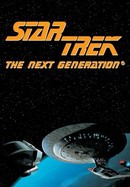 Star Trek: The Next Generation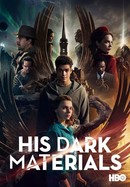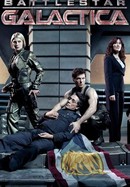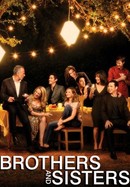 Rate And Review
Doctor Who: Season 8 Photos
News & Interviews for Doctor Who: Season 8
Audience Reviews for Doctor Who: Season 8
A very good season. Mummy being a real highlight

I would love to rate it higher, but some of the episodes were just really, really bad. For example, I just couldn't stand the two characters in the first episode and just quit watching it. I kind of assumed the rest of the episodes would be like that, but I was pleasantly surprised by episodes like Mummy on the Orient Express and Flatline. I have not watched all the episodes in the season, but the ones I mentioned are quite good. Peter Capaldi is definitely the best part of it though. I prefer him to the goofy Matt Smith, however, I still like the Christopher Eccleston and David Tennet better.

Disappointing and rather jarring transition from the previous Doctor. After several seasons of some of the most compelling characters and story arcs in the franchise's long history, season 8 is awful in comparison. The season just seems to wander aimlessly and completely abandoned the mystery of Clara arc. The near 180 degree turn in the Doctor from compassionate to coldly indifferent is hard to accept. It's almost like the writers tried to eliminate all the viewer empathy towards the characters that the previous seasons had worked so hard (and successfully) to build. Any viewer expecting arcs like Amy Pond, Rory, or Riversong will be sadly disappointed. Even the build up of Clara's arc seems to have been tossed aside. This season seems to have no depth, no emotion, and very little to offer to draw viewers in. Simply an awful season overall.

I love Peter Capaldi Doctor. He is more complicated and mystery and dark Doctor. I absolutely love stories in this season.

Right out of the gate you can tell the Capaldi era isn't going hold up next to the last 3 iterations of the doctor. If your addicted to the show and a long time fan like i am it will pass the time but i warn this season is a pretty big disappointment next to most Doctor Who seasons. Listen may be the worst Doctor Who Episode ever written.

Most of the episodes were good but the finale wasn't the best

I don't know, it's not a bad season but I feel like Moffat wasted too much time trying to pass some idea of what the Doctor should be rather than actually making a good season, with good stories and opportunities for the actor to really express themselves.

The first completely bad season in the new DW with the only mildly good episode being "Flatline". Capaldi is a pretty enjoyable Doctor, but these episodes are just awful.

Love for Peter, love for Jenna, love for Moffat.

Peter struggles with the scripts as most new doctors do when the writers don't understand the how the new doctor is portrayed on screen.