Doctor Who: Season 11
(2018)
Where to watch
Buy
Buy
Subscription
Buy
You might also like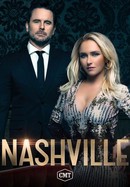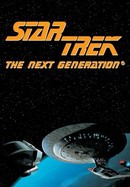 Star Trek: The Next Generation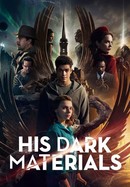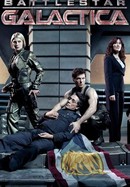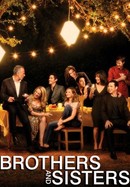 Rate And Review
Doctor Who: Season 11 Videos
Doctor Who: Season 11 Photos
News & Interviews for Doctor Who: Season 11
Audience Reviews for Doctor Who: Season 11
Dr Who has always dealt with social issues through metaphor. This poorly written sermon is insulting and boring. After all these years, my kids don't want to watch anymore. Well done on ruining the franchise.

die hard doctor who fan has died. i'm done. this season never happened. 12 died, and didn't regenerate and all this has been a bad dream. it's not the gender swap - i adore missy. the writing is so offensively cardboard, internally inconsistent, with incomprehensible moral lessons (ex: i can totally kill people, just not with a gun, guns are evil. or shooting a dying animal makes you a monster, so let's round up the spiders and let them cannibalize each other, till they grow so big they slowly suffocate, that's so much better!)

Finally this franchise has left me indeed asking "doctor....who?

I remember watching the season right as it came out, I was SO excited for a female Doctor, there was so much potential and since Missy worked out so fine, why not The Doctor? Well, The Doctor turned out rather terribly. It's not Jodie's acting, it's the writing of her character. Starting with the design, there's no more timeless fashion, it doesn't feel like The Doctor could easily blend in in the 60s with some quirks. It's just a bunch of microtrends from 2018 and the whole vibe is giving 2015 galaxy trend with oversaturation and weird design choices. There's one scene in which The Doctor wears a shirt, vest and a mechanic apron, looking epic, finally resembling The Doctor as a character but that's just the one scene. It's sad that the writers did not see that timeless fashion suits Jodie much better than cullottes and a t-shirt, that would go out of fashion within a year. That's what happens when you give into the microtrends, they look outdated within a few years of release, while all previous "New Who" Doctors still look good. Just bad bad bad design choices all around. When it comes to personality, it's very much visible Jodie Whittaker is passionate about the role but the Doctor doesn't have any personality in the script. Tennant was quirky and charming but dark, Smith was funny but sad, Capaldi was sarcastic and brilliant but under all that was an emotionally-mature person trying to do their best. Whittaker is none of that, she's just quirky and it's fun to watch at times but at some point you get bored and realise she doesn't have any internal, personal arc. She can't even "figure herself out" until mid-season, a problem none of her previous incarnations had for so long. The plot of the season? There isn't any. It's jumping from one story to another, from one badly-written villain to another and from one weirdly moralisatory message to another. Seriously, I enjoy politically aware plots but the show seems to treat you like an idiot, pointing right at you through the screen and saying "racism bad" or "sexism bad" with no depth whatsoever. "Kerblam" could have been an okay episode but the writers didn't know what they wanted to accomplish with it. On one hand it looked like it was going to be an "Amazon bad" episode but bizzarely The Doctor is excited about the company? Instead of humanising the desperate worker pushed to the absolute extreme, the episode humanises the CEOs which is a strange choice, considering we've seen what The Doctor thinks of exploitative companies in previous seasons. The ending is just a promise to "rely more on human workers", and strangely The Doctor settled with it with no questions asked. Is that her inner darkness? Nope, it's just bad writing because nothing alike ever comes up again, unless we want to count the racist undertones of series 12 where The Doctor exposes The Master as a brown man to the nazis for no reason. One would hope that was not on purpose though. Episodes are luckluster, plainly boring with dry humour and no charm. The main villain in the 1st episode seemed kind of minor, not that powerful but okay that's the first episode... and then he randomly comes back in the last episode, and for what? Shock factor? An illusion of an arc? Nothing pointed towards his return, he didn't even seem big-enough of a threat to be "return-worthy". Companions were meh, but could have been worse. Graham was interesting to watch, he had the most personality, but the other two felt very shallow. From the good notes, the soundtrack was good, very nostalgic to the "Old Who", especially the opening sequence. The special effects were very good quality but seemed out of place. The whole season was oversaturated with strange lighting choices. The camerawork was also strange, unlike previous seasons of Doctor Who. Did it try to look more cinematic? Well, it turned out more awkward than cinematic. However, the soundtrack alone cannot save this show. Somehow Chibnall has managed to write the most dull and pointless season in "New Who" with awkward pacing, no arc, no personality and no charm.

Oof that was Rotten. The specials effects are fantastic but the writing 😭. The worst season of Doctor Who.

Overall, shows promise. It took me a long time to warm up to Peter Capaldi's Doctor, so I'm willing to give Jodie Whittaker room to settle into the role to make the character her own (rather than a David Tennant-on-meth clone whose mouth seems to be perpetually open). There are two things I disliked about this season: 1) it lacked any semblance of a story arc—basically it was the kind of throwaway episodic garbage that Star Trek perfected and 2) holy mackerel was it preachy. The weight of woke crappola permeating almost every episode was simply overwhelming—Stop preaching to me, writers. Here's to hoping season 2 with Jodie Whittaker is more ... just, more.

Utter defilement of the original show and its fanbase in pursuit of the approval of a minority of people that does not even care about it in the slightest. Shameful.

BAD! just Bad. This season was such a change from the seasons before that it wasn't even the same show. The writing was horrible, there is ZERO character development, and there is a complete lack of story arc. I feel strongly enough about these things that I'm about to give them each their own paragraph. The writing was 100% woke Hollywood style politics. The doctor has a time machine and can go anywhere, so she only goes to horrible things in our past to show us how bad of people we are. The one time she goes to the future was in "Kerblam!" and episode designed to tell us how evil Amazon is as a company. The character development is so bad that by the end of the season, I still didn't know the names of the doctors companions. Tosin Cole played a character who lost his grandmother in episode one and he couldn't ride a bike. That is it. That is all I know about him, and that is all I will know about him. His sole purpose in life is to nod and say, "yes doctor, you are right" and when she isn't around I assume he stands there not moving waiting for her to come back. ZERO character development. The story arc didn't even come close to existing. The first episode introduces the characters as well as the villain for the season finale. The problem is that they are not mentioned or cared about for the entire rest of the season, so that when the villain showed up in the last episode I actually didn't remember who he was and had to look him up. The episodes in-between the first and last are not connected at all and can be watched in any order. You won't miss any character development from one to the next (there isn't any) and you won't really care which one you are watching next as they are ALL BAD. Jodie Whittaker seemed like she could be a good doctor, but her entire character looks like a reboot of a single episode of watching David Tennant. She turns everything up to eleven, so now nothing has any intensity because it is all at eleven all the time. I was actually hopeful of her in the next season, wishing the writers would give her something more to work with, but that will be in the next review. I think the biggest problem with this season is the politics. I am writing this review in early 2022. Looking back at the reviews from season 1-8, the most reviews were 26 critics and 1000-1500 average audience reviews. Season 11 has 327 critic reviews and 8362 audience reviews, showing 90% and 20% respectively. This shows that it was so bad that eight times more people felt the need to get on her and say it was bad, dumping the ratings to 20%, yet fifteen times the number of critics needed to say that it was amazing. I'm sorry, but just because you made a bad episode about Rosa Parks doesn't make it good. The episode was bad, and so was every other episode this season. Just because it is about some kind of political topic doesn't make the writing any better.

Terrible sums up season nicely. Terrible acting all around, horrible written story, so so special effects, and just plain boring. And why a female doctor.? Ahh the 'message' (& political correctness gone mad.)

Ouch! That really hurt. I was all for a reset. I was very excited about Jodie Whittaker. I like the new titles and theme. I'm all for a well-written and pushy inclusive agenda. But that was really really... bad!
See Details