Dogs of Berlin: Season 1
(2018)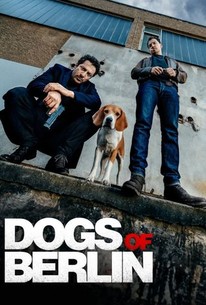 You might also like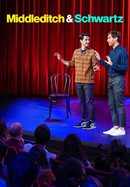 Rate And Review
Dogs of Berlin: Season 1 Photos
There are no critic reviews yet for Dogs of Berlin: Season 1. Keep checking Rotten Tomatoes for updates!
Audience Reviews for Dogs of Berlin: Season 1
Looove the actors and the story. Powerful and hits you right in the gut.

Well the Brits should see how this is done. No mumbling! No diversity box ticking! Just good solid drama, well filmed, acted and produced. Curious that English Crime Drama TV has completely lost its way and here a German outfit can knock something this good out. This is real quality viewing even though the disparity between the dubbing and the subtitles can be quite funny. What really works is that the pilot first episode's tension is maintained right throughout the series, unlike many other recent releases that sort of fizzle out after three or four episodes. Grab the pop corn and watch it!

I really enjoyed this show, I do not understand why a second series was not made. The two main actors are really superb. Gripping drama, gangster vs Police in Berlin.

I really wanted to like this series. it has everything I like. A German police drama, with good acting, good production values, and an interesting plot. I gave the series two and half stars because it has all of those things. However, I had to stop half way through the very first episode, because I realized that this series is one of my least favorite kinds. In my opinion, it is a "soap opera" wrapped inside of a police drama. The lives of the characters take on as much importance as the crime and the solving of it. I researched the series and found that there is a total of 43 characters, 12 or less are main characters. It usually turns into a mind game just trying to remember who characters are, and their relevance to the series. I'm not surprised that there was only one season. Frankly, I'm not interested in a sociological drama, and I don't think I would have developed any interest in any of the characters.

Dogs of Berlin depicts, in a sort nowadays Germany : an unstable myriad of cultural backgrounds. Time mechanics were quite fluid, the story takes place over a week , all that without being mundane or boringly slow burning.

When u survive with first episode, u will begin to know how good this tv season is. There's no 100% good or bad person, all person make living for their own benefit, can't complain. All the actors and actresses are good, especially Felix Kramer. He show how real the character' personality is. Can't wait for season2, I hope there is.

brilliant exploration of evolving German social, cultural, economic and political landscape....the subtle demise of the welfare state, the rise of neo-Nazism, the move towards more inclusivity with the largest Turkish population outside of Turkey....takes one into the seedy underworld of organized crime, gambling, drugs, prostitution, homophobia, racism, sectarianism, xenophobia under the illusion of national pride and what it means depending which side of the line one sits on.... the metaphor of the dog as one with little say in its life is pertinent and captures so much.