Don't Trust the B---- in Apartment 23
(2012 - 2013)
Where to watch
Buy
Subscription
Buy
Buy
You might also like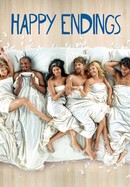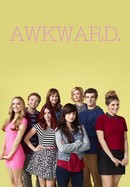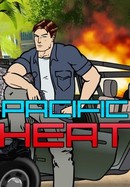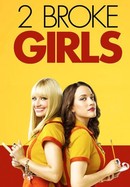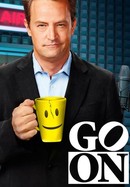 Rate And Review
Audience Reviews for Don't Trust the B---- in Apartment 23: Season 2
I freaking found this one Amazon suggestions, and glad I did! This was funny and fresh(no wonder ABC cancelled it!), and my God the way the poke fun at James VDB! CLASSIC!

Loved it. Mad she didn't go with the assistant. Come onnnn they perfect together!

watched 8 episodes. had no inclination to keep going. not only was i barely laughing, but this season made me cringe at bad jokes numerous times (1 viewing)

Not quite as good as Season 1. It seems to peter out a bit near the end. However, definitely worth a watch if you enjoyed the first season.

Don't trust the b---- in apartment 23 is possibly in my top ten tv series along side Game of Thrones, House of Cards and pretty much every other tv show I've seen. My friend got me into this show and I was addicted and sadly binge watched it and finished in the span of two days. When I finished the second season I was upset that it had ended. If you haven't seen this show go watch it on netflix. It's silly, fun and gives some great life advice.

"Don't Trust the B#### at Apartment 23" regresa con más de lo mismo, pero perdiendo el brillo del título de nueva serie. La trama no cambia mucho, ambas chicas siguen siendo compañeras de departamento, esta vez por elección propia, la dinámica sigue igual June es la trabajadora, ordenada, a veces calificada como aburrida y Chloe es una narcisista, autoproclamada personalidad de las fiestas. La sit-com mantiene sus estándares. Lo raro es que en ciertos episodios June y Chloe toman elecciones que llevaban a sus personajes a un nuevo nivel, pero en menos de un episodio la dirección parecía arrepentirse y revertía la decisión. Otro pormenor fue el aumento del elenco secundario, que no aportó ni humor o drama. En su segunda temporada "Don't Trust the B#### at Apartment 23" sigue el principio "Si no está roto no necesita ser arreglado", por lo que continúa con su mismo humor, misma trama con giros argumentales, solo suma un poco más de James Van Der Beek en pantalla.

It amps up everything, especially the laughs! This season (the actual season 2) is excellent and flawless! The first 14 episodes are aired out of order, and with the six remaining episodes of the last season randomly in there too. But at episode 15, it's finally aired in order and without any of the last season. Check the actual episode list at the end of the season 1 review!

Good continuation from season 1, but the last few episodes were boring, poorly scripted and good characters turned into caricatures.

Incredible comedy. It failed because people suck, it's mean-spirited (this is a plus to me since it makes it funny / original), the title sucks and people judge shows by their titles, and ABC destroyed it's continuity by massively effing up the order episodes aired in. Few comedies make me laugh as much as this.

Dreama walker was great. The writing a bit weak.
See Details