You might also like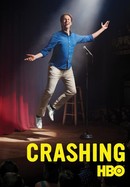 Rate And Review
News & Interviews for Easy: Season 1
Audience Reviews for Easy: Season 1
Excellent show! Swanberg at his ultimate best! Such a shame they didn't green light another 15 seasons. And I am usually of the European mindset, that all series should wrap up in 2 seasons. But this anthological series was ripe for the telling of at least another 40 episodes. The evolution of Joe Swanberg, from micro micro films that strived for realism over technical perfection, to this, is a beautiful evolution indeed. I'll watch anything this auteur makes

Usor pe formula dar spre final incepe sa mearga

Very promising, independet production series (seems lke that) , in fact i had hard to connect with the slow tone atmosphere and watching different characters in each couple of episodes i watched.

not bad. slightly confusing format. but nice to see how it all comes together.

Now into the third season, I find myself liking the idea of the show and am glad I stayed with it. Some recurring story lines, some random. Interesting variety. Appealing cast.

AMAZING!!!! This show is SO real. It truly portrays realistic conversations, situations, and just how life really is. I love everything about how each character is portrayed. Although things get uncomfortable and cringe worthy at some points, it feels so real. The way the series is set up, is phenomenal. The series depicts real life, love, culture, relationships, friendships, art, and everything in between. 10/10. INCREDIBLE! I need more!

This show is so great. The characters and dialogue is written in such a clever and relatable way. You might not like all of the characters, but you understand all of them. A fantastic look into the complexity of relationships, sex, parenthood, and love in the technological age.

One of the best shows I've seen in years. Bravo Netflix !! Can't wait for season 3

Introspective and fresh, Easy is a pleasant watch for those who like the urban, indie take on Chicagoans.

Puntaje Original: 4.9 Un montón de m*erda junta sin ningún sentido, ni siquiera se muestran tan abiertos al sexo como se esperaba; para nada vale la pena verlo.