Elementary: Season 1
(2012 - 2013)
You might also like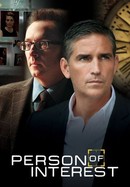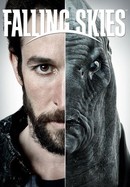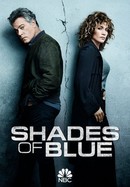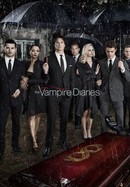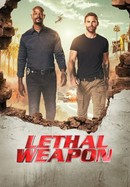 Rate And Review
Elementary: Season 1 Photos
News & Interviews for Elementary: Season 1
Audience Reviews for Elementary: Season 1
I didn't know what to expect and was a bit unsure of the quality of the modern Sherlock Holmes story but was very surprised how good the show is. Was hooked from the first episode.

Great show, very entertaining.

Where is the story? Sherlock Holmes deciphers clues and solves crimes through his amazing deductive reasoning, and unfathomable knowledge. He doesn't just pull answers out of a hat like a magician, which is what seems to happen in this TV series. The plot is pathetic and trivializes the main character. The acting is fake and plastic because of the pathetic script, like much of what passes as good TV these days. I'm amazed this got such good reviews. I would give it a better review if it was listed as a parody or comedy, but the writers of this series are not even fit to tie the shoe laces of Arthur Conan Doyle.

this an average show not that great

Something new and fresh by 2012 standards.

I loved this show. It took me a while to start watching though, because I don't like procedurals and I thought the premise of the show was very silly (I still do, to be honest, I mean, Holmes in modern day New York...). And yet, it works really well. The writing and the acting are very good. The show is smart but also often moving and funny. What I like most are the character interactions and the themes evoked (which are often thought provoking). Honestly, to me, this is a completely unexpected but thorough success. Edit: the only real flaw this show has (and it's a big one) is that it glosses over how terrible the NYPD is as a police force. Despite itself, the show does qualify (to a degree) as copaganda. So watch its depiction of policing in New York with a (very) critical eye.

While the rapid fire wit of Sherlock brings a new take to the character, Joan Watson detracts, adding an unfittingly whiney attitude through most of the series. Though some of the episodes hold interest and a few plot twists spice things up, it has descended into a thoroughly uninteresting hour, in which multitasking while watching becomes a necessity.

I watched like half of the episodes but I stopped watching because this show just never got me. I found it to mediocre and I think it lacks a certain charm that Sherlock has for example. But it's still fine to watch and it's written very well,

CBS's Elementary provides a fresh new take on the classic Holmes stories by changing as much from the originals as possible without straying too far from what made those stories so great. In this revamped edition, Sherlock Holmes has moved to New York after a troubling incident in London. Once there, he is paired with a sober companion, Joan Watson, to help combat his recently formed heroin addiction. The season is not the humorless dredge that it sounds like. In fact, Elementary provides big thrills and unwavering amounts of character development in one of the best adaptations of Conan Doyle's consulting detective ever. The season begins with a slow start. This is largely due to the show trying to factor in large amounts of exposition-heavy dialogue to introduce unfamiliar faces and locales. It soon moves past this however, and quickly moves into 'case of the week' territory, which is where Elementary truly shines. Each case is intelligent and feeds into an overall story arc which culminates into a fantastic season finale. All of this is made possible by the outstanding chemistry between the show's two leads, portrayed beautifully by Johnny Lee Miller and Lucy Liu. Elementary can't be compared to BBC's Sherlock. Elementary is a procedural drama set in New York while Sherlock is a miniseries based in London. Watch the show with an open mind, and hold on for the first few episodes. Soon, you'll be hooked.