Elementary: Season 6
(2018)
Where to watch
Buy
Subscription
Buy
Buy
You might also like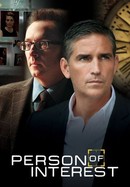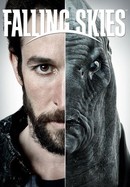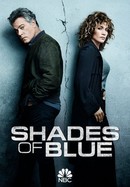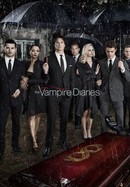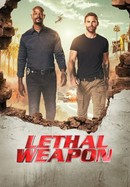 Rate And Review
Elementary: Season 6 Videos
Elementary: Season 6 Photos
News & Interviews for Elementary: Season 6
Audience Reviews for Elementary: Season 6
I have enjoyed all the episodes. Jonny Lee Miller is the best Sherlock, hands down. Such a brilliant actor, and an underrated actor. Lucy Liu & Jonny have a great chemistry. Wish it was still going on. Very sad it's no more. Would be so awesome to see him in more stuff.

The need for plots that span one or series has been at the expense of weak plots in each episode. The writers have run out of steam. The whole point of any Sherlock Holmes story is that you're given all the the information, but only Sherlock can figure it out. Otherwise you're watching Miss Marple. The earlier series were so much better.

Sherlock Holmes comes up against one of the most sinister and villainous criminals of his career in Season 6 of Elementary. After being asked to look into a missing persons case for a fellow narcotics anonymous member named Michael, Sherlock discovers that Michael is the killer and is committing murders to test Sherlock's wits. Meanwhile, Watson works toward become an adoptive parent and Det. Bell begins qualifying for the marshal service. Desmond Harrington joins the cast as a recurring character and does a good job at playing Sherlock's nemesis. And a few other interesting guest stars also stop by. A couple of story threads from previous seasons are touched on, such as Sherlock's father's takeover of Moriarty's organization, but for the most part the season keeps to self-contained cases-of-the-week. Yet the season finale delivers one of the most far-reaching, show altering twist endings of the series. Elementary's sixth season is remarkably entertaining and is full of intriguing mysteries.

Great show, many creative ways of killing and disposing of bodies. I find I can no longer cook with nutmeg.

I felt this was a decent season. What I liked about Elementary is that the mysteries are solidly crafted with inventive ideas often based on current inventions, government policies, etc. Although I don't know how I feel about the actor who played the main antagonist, he does serve as a good foil for Sherlock. I especially liked the ending and how they did something that surprised and completely made sense in the retrospect.

the quality fluctuated during season 5, however this show managed to pivot and put out an excellent season 6. this show succeeds to not only reinvent a beloved classic but course-correct to get back to the quality we expected from previous seasons. also, the cast is phenomenal.

So, I guess this is how they write out the Detective Bell and Captain Gregson. A bit drastic, but let's hope it works.

Elementary has a unique flair of grabbing people's interest from the start to finish

It Can get repetitive ,and some times boring

First seasons where aweosome but it got repetitive, i only watch it now because i love lucy liu and Jonny Lee Miller together talking stuff, they should have a radio show or something.
See Details