Elementary: Season 7
(2019)
You might also like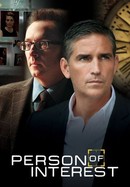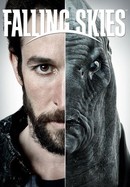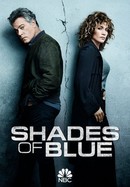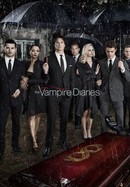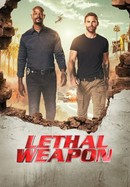 Rate And Review
Elementary: Season 7 Photos
News & Interviews for Elementary: Season 7
Audience Reviews for Elementary: Season 7
Elementary comes to a decent, though not outstanding end, in it's seventh and final season. The majority of episodes are entertaining. The show still manages to pursue interesting concepts, often related to the business world, and avoids the tendency that other mystery shows these days have by neither being too light or dark. However, since this is the seventh season, the episodes feel fatigued. The finale, though maybe not the greatest final episode, is a suitable ending for the show and I prefer it over last season's finale which would've been the end if the show hadn't been renewed. Unfortunately, the major storyline of this season shares the fate of most of the season stories by being mediocre. Still, nothing compares to season 1 (and maybe the first half of season 3). The villain here has kind of an interesting concept, but he or she feels underwritten. If you're hoping that there will a final confrontation with Moriarty, be disappointed. I think it's safe to say at this point that Natalie Dormer is either too busy or unwilling to reprise the role. After all these years, Johnny Lee Miller and Lucy Liu still got it as Holmes and Watson. The characters' relationship really drives the finale.

I hated that most of the season was not available to anyone not willing to pay for cbs all-access...there were only about 5 episodes on On Demand and I do not feel like I saw the entire season. It has been one of my favorites since it began and for loyal viewers to be treated this way is typical of the can't be sensible network. The finale felt rushed - FOUR YEARS in one episode?? and did not do justice to this wonderful show. Will Hulu or Netflix pick it up???

This show is definitely one of favourites. Love the chemistry between the two leads.

Wonderful series, hate to see it go. But Watson as a blonde????

I know it will end this year but I love this show. Holmes and Watson in this version are so unique. When Sherlock is on screen his charisma emanates from the screen. The supporting cast is quite good. The running gags between Sherlock's cadre of hackers and the price h has to pay are always fun.

Definitely one of my favorite shows of all time. I'm so sad that it's ending, but it's been a great 7 seasons.

So sad this is the last season

dont know why this show is being canceled,its still quality tv and keeps getting better

One of the best shows on television enters his 7th season.

Love this show and really going to miss it. Great cast.