Where to watch
Subscription
You might also like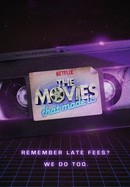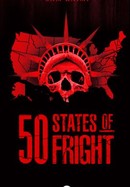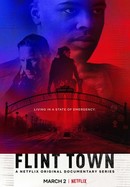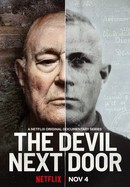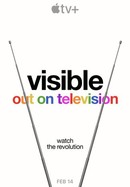 Visible: Out on Television
Rate And Review
News & Interviews for Elite: Season 4
Audience Reviews for Elite: Season 4
Las primeras temporadas están muy buenas, te atraen y no podes dejar de verla. Lamentablemente esta cuarta temporada se basa más en resaltar los personajes lgbt que la historia en sí. Una pena que la hayan arruinada con el afán de hacer una serie "moderna".

Love the new cast, the visuals, the soundtrack and the mystery.

Not up to the previous seasons . A few strong moments but poor choices in character development .

Foi ótima, os novos personagens acrescentam muito à série... A única coisa que pecou foi no assassinato, deveria ser alguém não esperado, o Armando podia até ser que esperavam, mas todos queriam que ele morresse, então faltou esse impacto, mas amei.

The murder storyline at the end of the season saved it.. just about, but compared to series 1-3 it's awful - new characters just don't do it

A completely new story, except its in the same school and has a couple of the same characters to ease in the transition of the new ones while the show begins to show its true skins and intentions.

This season was good and thrilling but it's sad to see that the original characters have basically all gone

It's a pleasure to see this show

Perdí mi tiempo totalmente

Season four is completely unnecessary, and worse, irrelevant. I am honestly at a loss for words to try and find something good to say about season four. I absolutely loved the first three seasons. However, so much went wrong in season four. The last episode of season three does a good job of wrapping up the show nicely - the story line comes full circle. After finishing season four, I found myself wishing the show ended after the short stories that were released after season three. I was so upset with Polo's death - by far he had the most interesting, complex and multi-layered character development out of all the cast. I do however understand the reason for the writers to kill him of, as it provides a very poetic and ironic end. The scene where Guzman holds Polo's hand and tells him that he forgives him for Marina's death before he dies is absolutely gutting. Thus, going into season 4, I expected that the story line would at least address this and focus on the aftermath of Polo's death - however that night and all its actions are almost never mentioned again, and all of a sudden both Guzman and Samu forget about Marina as well - I think Guzman revers to her once in season four. In addition, all character development that took three seasons to develop is destroyed in the first few episodes - and it is done in such a way that it is not believable - Guzman and Samu's friendship ends over them fighting over a girl (after all they have been through together)? Nadia and Guzman's relationship ends so quickly and they both move on so fast (after they fought so hard to be together)? Ander becomes a nymphomaniac and leaves Omar (after Omar stuck with Ander through the cancer treatment and after Omar's family finally accepts him dating Ander)? There was also almost no interaction between Rebekha and Samu throughout the whole season (in season three they were basically always together). I found myself realizing that Cayatana had the most interesting development out of all the characters - and that is saying something since I did not like her at all in season three. The introduction of the new characters is also poorly done. I found myself not caring for any of the new characters. It of course does not help that none of these new characters are remotely likable. So, to base the season's mystery around them was a bad idea, as I was almost instantly emotionally uninterested in the season. The show does not delve into any background detail about the new family. They only mention the car crash repeatedly, and I keep thinking there is something really off with this family - definitely a missed opportunity. Finally, I think the hole left by the absence of many other characters that did not return to the show could just not be filled. The presence of Nadia, Carla, Polo and Lucrezia was sorely missed. Their character development was really well done, and they dominated any scene they were in - a feat that none of the new characters managed to achieve. In conclusion, season four is definitely a far cry from the climactic ending of season three....
See Details