You might also like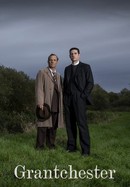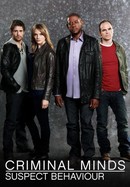 Criminal Minds: Suspect Behaviour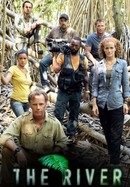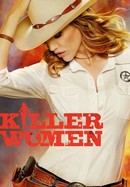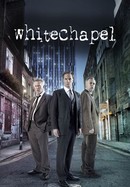 Rate And Review
News & Interviews for Extant: Season 1
Audience Reviews for Extant: Season 1
The series has an excellent premise, or rather two excellent premises rolled into one. On the wife's side is the unexplainable pregnancy that happened while she was alone in space and seems to be some sort of half-human starchild. The husband's story has him designing and adopting a robot child (ala AI but much friendlier). In both cases the result is a non-human child and it deals with very real issues of partenthood and learning to accept children for who they are. Alas, it doesn't have the courage of its convictions and soon ends up with yet another government conspiracy and X-Filesesque stolen alien hybrid plot. It also tones down any of the uncomfortable questions raised in the first episodes. For example, it is strongly implied that android child was killing birds, a fairly obvious sign of sociopathy or serious childhood development issues. Yet after episode 2 or 3 it's never mentioned again. In fact, the slightly creepy potentially dangerous child angle never really goes anywhere. After a certain point it just seems to be clear that he's just a gifted child. Exccept when the plot says he isn't. I think that one of the basic issues here is that both these stories do not work in tandem. You'd think they would, but by focusing on the conspiracy and the alien hybrid (who's not even seen until near the end) the robot child gets sidelined. And that's just not the sort of storyline you can put on the backburner. The series hits a point about halfway through where it stops dealing with these interesting social questions and just bores straight ahead with the conspiracy, and from this point on it just sort of seems to go through the motions. For example, there's a humans-only terrorist who gets introduced to the android and then we spend five episodes waiting for the payoff.

The show gives two interesting story plots to coexist in one show but without fully connecting. Performances by the characters fall short of expectations for the calibers presented leaving the show with a low budget feel.

My two favorite genres of television are science fiction and mystery. A show like "Extant" combines both of those concepts...though not to extraordinary heights. It is a solid show, but one that hasn't quite moved itself into the "truly great" category yet. The potential, however, is most definitely there. For a basic plot summary, "Extant" is set far (maybe not so far?) in the future and focuses on Molly Woods (Halle Berry), an astronaut on a solo mission who is impregnated by a mysterious force. After returning to Earth, she realizes that her boss, Alan Sparks (Michael O'Neill), might know more about what he is letting on. Parallel to this storyline, Molly's husband John (Goran Visnjic) is a renowned robotics expert who has adopted his best creation yet, Ethan (Pierce Gagnon), as part of the family. There are two reasons why I kept tuning into this show week after week: 1. It manages to cover a lot of ground in just 13 episodes. This is not a stagnant, plot-of-the-week show by any means. From the beginning of this first season until the end, the show explores multiple, complex areas and does so in a way that doesn't give them the short shrift, either. Despite all that happened during this season, I never felt that anything was really rushed, either. 2. For fans (like me) of mystery and sci-fi, this show knows how to deliver the goods (maybe Steven Spielberg had something to do with that?!). Do they draw the "core mystery" (Molly's pregnancy and its results) out longer than they should? Probably. But there are so many other interesting things going on in the process that one doesn't ever feel like the proceedings get stale even a bit. Those things being said, this isn't a "must-watch, all-time classic" show, either. TV watches who don't like the genre will likely find it rather tepid (much of the appeal comes from the sci-fi and futuristic aspects). The human drama of the show is "okay", but again nothing to write home about. During the summer of 2014, I looked forward to watching "Extant" each week, and that alone is a powerful thing (the show never became a "chore", or I would have bowed out earlier). I hope this show has a future, but I'm not quite sure what it is. Will big-time actress Halle Berry want to commit to a serialized TV role? Can the show come back after a hiatus and re-capture the audience, especially now that the "fresh" factor has worn off and slightly better plots/characters will be needed? I hope to find out, as Season One does not answer nearly enough of the questions viewers want to see resolved. If indeed it does come back at a future date, count me in again!

Edge of the seat brilliant good cast and script should be renewed

Very good, a special highlight is Ethan, masterfully portrayed.

The first season of Extant asks several old questions and gives different answers. 1. Can creature create consciousness? Ethan, the AI humanich, developed humanity through a learning process by living as a genuine child in a family. In the end of the first season, the "humanity" reached the level of altruistic sacrifice for others. One can obviously see the parallel of Mr. Data in StarTrek. 2. Is there alien life out there? This is the main thrust of the story. From the first season, the idea hovers around a disembodied spirit-like being (gods, in small caps), somehow trying to mate with human in order to arrive earth. (The Invasion term comes in the 2nd season). Why? It seems to be another "Dark City", with the solution for the dying spirit-alien as a sort of demigod creature. But here we don't know why they would bother. 3. How do we know what is real? This familiar inquiry along the Skeptics line played most vividly through the simulacra of alternative reality created by the alien being. How do we know we can trust our senses of visual, audio and other way to assess the world? Can these input mechanism be falsified through the collaboration of our wishful thinking? (Molly with Marcus and their baby, Sparks with Katie). 4. The question of human morality. What is the higher good between love and duty? This was posed for Sparks and Molly when they are confronted with the choice. The season one is largely leaning on the Love side, since Duty seems to be too confusing (big government with militant intentions run by troglodytes). All these questions are the usual Sci-Fi questionings. The high recommendation comes from Halle Berry and various other actors performance as well as a slick production.

Worst science fiction TV series I have ever seen. Ridiculous story, bad acting. All in all, it looks like they took random parts and glued them together, hoping for the best. This was the first series I stopped watching in mid-season after realizing it's hopeless.

Finally now all caught up on the 13 epis. of s1 of 'Extant'. I can see now what all the hype was about. It's really good! Proper balance of suspense, Intrigue, action. Each epi. builds nicely on the other and leaves the viewer wanting more.

Halle Berry does a nice job here, and the series is captivating to begin with. The real issue is that Extant struggles to stay interesting for 13 episodes, and ends with an average finale. It would have done much better as a 6 part mini-series.

I wish Rotten Tomatoes would work out their TV series consensus at the end of a show. This 83 percent rating for such a mediocre show is ludicrous and most of the reviews you used were written just after the first episode. This show had so much potential but just went nowhere interesting. Ironically, the only character who wasn't flat and unsympathetic was the robot boy. Cliché piled upon cliché and the heroine kept running around like a headless chicken. Why this got renewed is beyond me. Why I watched all 13 episodes I'll also never know. Perhaps I was hoping it would get better, but it just went downhill.