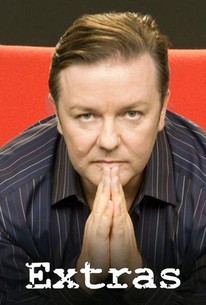 You might also like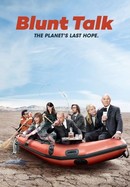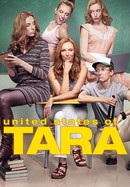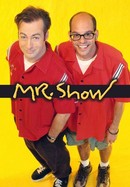 Mr. Show With Bob and David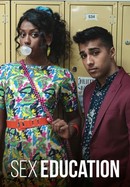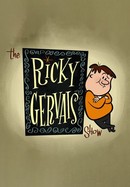 Rate And Review
Audience Reviews for Extras: Season 1
Depressing show. Entertaining maybe if you were one of the celebrities featured, otherwise a bleak view of the acting industry. At one point Ricky Gervais says to one of the characters, "be funny, you're a comedian". I would say the same to him. This show is just a sad commentary on the acting industry, so mostly suitable for those in it.

There is no sharper, more hilarious piece of social commentary on the Hollywood film industry than Extras —— the most undervalued work of Ricky Gervais' career. Iroh's grade: A+

Ricky Gervais has to be the absolute master of 'awkward comedy' and is able to relate to his audience on a personal level. Extras is a 2 season tv series. In the first season, Gervais plays the character of a background extra being paid next to nothing and is able to break through with a screenplay where he then becomes a 'somebody' in the business during season 2. A very funny series that is smothered in great comedy and is also relatable on a human level at the same time (something Gervais is able to do time and time again). Highly recommended.

(both seasons) The masters of cringe comedy strike back. Each episode has at least one guest star attracting the attention and some of these appearances (e.g. Kate Winslet) are brilliant, but the high point of "Extras" ends up being the recurring characters. The show slowly but surely invests in them, culminating in the excellent special. There may be a couple of weaker (still good) episodes throughout but the show can be great at combining humour, stupidity, drama, affection and biting social commentary.

These kind of humor makes you think about the world. It shows how can one live outside of the expectation of the society. I never laughed so hard on a TV show.
See Details