F Is for Family: Season 4
(2020)
You might also like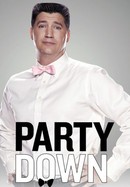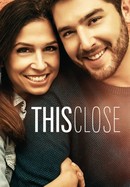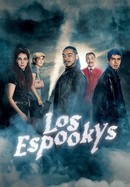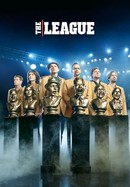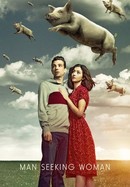 Rate And Review
F Is for Family: Season 4 Videos
F Is for Family: Season 4 Photos
News & Interviews for F Is for Family: Season 4
Audience Reviews for F Is for Family: Season 4
I started watching this series in summer 2021, what a refreshing show compared to all the other options available. I hope Netflix make more seasons of this show.

Simple but always interesting. Ready for you to jump back in anytime.

This is the best animated show on Netflix. It absolutely nails a lot of the true essence of the 70's with Frank embodying the quiet desperation and omnipresent frustration of men of that period as circumstances end one aspiration after another. That is can be so laugh out loud funny at the same time is amazing to me. Also, in the age of political correctness it is refreshing to see Frank pulling no punches with anything he says, basically I watched this to see if any good and got pulled in by show's excellence. As real life a portrait of what being a kid in the 70's was really like, right up there with Dazed and Confused for authenticity. Highly recommended.

Вельми якісний та кумедний анімаційний серіал. Сподобався настільки, що я переглянув усі серії за 1 день.

This is a good show. I like that it's not episodic. For a cartoon it has a feel of a drama comedy. Well done.

One of the funniest animated shows on Netflix.

I really enjoy this show and look forward to each new season. Bill Burr is freaking hilarious and the addition of Jonathan Banks as his dad is really good. Who doesn't have father issues? I need to go back and rewatch this series.

Just look at this tv show. Its a goddamn gold mine. The ending reminded me to call my pops. Its crazy how you take everything for granted man

Not as good as the last two seasons in my opinion with the offensive humour sometimes going too far and a few dramatic moments are ruined by an obligatory joke comment. However, the fourth season of F is for Family still has great comedic timing, voice-acting and attempts at character development (if you ask me, Kevin had the best arc this whole season. Guess a scary drug trip and a girlfriend were just what the doctor ordered) help to fill the void left in my life ever since BoJack Horseman ended. ADDITIONAL REVIEW CONCERNING ONE SPECIFIC EPISODE: "R is for Rosie" was a refreshing change of pace. It provides a good breather from the conflicts within the Murphy family whilst reminding us that it's a larger world out there and that other characters on this show have lives too and it's not just the one family we see at the center of everything.