Falling Skies: Season 1
(2011)
You might also like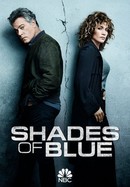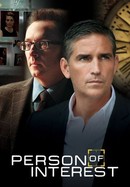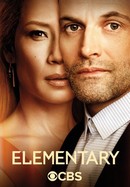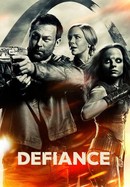 Rate And Review
Falling Skies: Season 1 Photos
Audience Reviews for Falling Skies: Season 1
Solid sci-fi series about a pocket group of human resistance fighters just trying to survive after an alien invasion wipes out much of the population. Noah Wylie plays a likable history professor turned militiaman, second in command to a perfectly portrayed military leader (the underrated Will Patten). These characters feel real and grow over the season. Not quite edge of your seat stories, but cohesively written and well acted. Good stuff.

i stopped after 5 episodes. i was pretty sure i didn't like it during the first episode, i started watching fast partway through. none of the characters are likable. and it seemed dumbed down for less experienced audiences. i'm kinda shocked it got 5 seasons. i think this is the first TNT show i've watched. i'll stick with FX. (1 viewing)

Despite being a big fan of science-fiction television fare, I never really gave "Falling Skies" much of a chance upon its initial airing. The main reason? I'm not into post-apocalyptic drama. Upon continuous pressuring from family members telling me how much I would like the show, I finally decided to give it a try. Boy, had I ever been missing some great television. For a basic plot summary, this first season of "Falling Skies" introduces a group of survivors from the Massachusetts area who are engaged in a war with alien creatures that are trying to colonize planet Earth. The aliens (primarily mechanical robots--Mechs--and spiderlike crawlies---Skitters--) always seem to have the upper hand, and it looks grim for the survivors. Yet, as we get to know this band of resistance fighters, we discover that they have quite a human spirit burning inside them and will do whatever it takes to survive and endure. Though the post-apocalyptic setting initially turned me off, rest assured that it is only in setting. "Falling Skies" is really a show that focuses on the "human element" of the drama, featuring strong characters and many moral situations that must be faced in the wake of the alien attack. Some of my favorite moments/characters from this first season include: -Tom Mason (Noah Wyle), who could be consider the somewhat-central character of the show. A former schoolteacher now thrust into very much a military role, it is interesting to see how Tom adapts to this "new society" while still retaining the lessons of the past. Tom's relationship with sons Hal (Drew Roy), Ben (Connor Jessup), and Matt (Maxim Knight) also provide some great drama as he must balance his love for them with their usefulness to the war effort. -Captain Weaver (Will Patton), commander of the military forces. Over the course of this first season, his character easily makes the most dramatic strides. What you think might be a cardboard, one-dimensional character turns out to be the exact opposite! -Pope (Colin Cunningham), a drifter who pledges loyalty to no man but himself. Provides an interesting perspective on how certain individuals could interpret a world catastrophe. Basically, what it comes down to is that I never should have doubted a show executive produced by Steven Spielberg. "Falling Skies" features come of the greatest science fiction scenarios ever put to screen, while also balancing out that action and unique scenarios with incredible human drama as well. With only ten episodes this season, the action has to (and does) steadily progress in order to get anything accomplished. Even though that seems like a relatively short run-time, a remarkable amount of character development and plot progression occurs from episode one through episode ten. I compare "Falling Skies" very favorably to the remake of "Battlestar Galactica". Both shows touch on very, very similar themes, but while BSG did it in space, FS is grounded here on Earth. I will hit Season Two off and running as soon as I can!

Really boring, predictible, is not an action serie, or even familiar, is about the human relationships in despair times, but the arguments are not convincing...

The serial makes you wanna watch more and more about the story and the happenning evemts in the series. Maybe some people want to have more series althogh they know that there cannot are more than needed series of the serial. The first season makes you think that the people are gonna only try to survive and not go to battle for their planet and their lifes back. But they together with surviving the alien " apocalypsis " but they try go destroy them to make them leave the planet. The season shows the happenning in the begging couple of weeks or months of the alien invasion.

I bought season 1 because of RT reviews. I am dissapointed. It is melodramatic, corny and contrived. I doubt I'll buy season 2. Just not up to standard in the drama department. A white,cisgender male macho fest? It's the 21st century for crying out loud.

Slow start with an annoying religious character as well, but the show develops in it's later installment of episodes, particularly the final half of this season thus showing off it's potential.

Finding it very hard to look past the civilians walking around in the open... Surely they would be spotted and dispatched. Hard to take seriously with such a ludicrous premise....

The writing in this is 100 times better than The 100. And we shouldn't be surprised that it is better. Steven Spielberg is involved. That right there lets you know it was going to be good. The best part is that there is a little bit of relationship drama throughout the series, but nowhere near SOAP Opera levels as is the case with The 100. And when things happen in this series, they make sense, unlike 9/10 of the things that happen in The 100. I wish Spielberg had been involved in The 100 because I had high hopes for it and I am so disappointed with how it turned out. But that's what happens when a show like The 100 is created as a SOAP Opera with a scifi backdrop.

It was the worse show. The story is super BAD and the writing is cheap and the government that is created in season 3 is just plain scary- relying on a president who only cares about his family to the point of endangering every one and that magic baby... Jesus..Just sucks.