Falling Water: Season 1
(2016)
SEASON: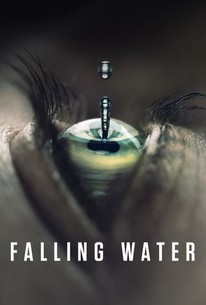 Rate And Review
Falling Water: Season 1 Photos
Tv Season Info
Three seemingly ordinary people – trend-spotter Tess (Lizzie Brochere), NYPD detective Taka (Will Yun Lee), and security expert Burton (David Ajala) – discover that, while they don't know each other, they can connect with each other and possibly others through their dreams. In their attempt to seek the meaning of their dreams and why they're dreaming them in the first place, they find out that there are stronger forces playing a high-stakes game behind their connected dreaming. The first season of "Falling Water" also features Zak Orth as industrialist Bill Boerg and Anna Wood as The Woman in Red.
News & Interviews for Falling Water: Season 1
Audience Reviews for Falling Water: Season 1
It is one of the best series that can be seen at the moment. The narrative is very well plotted, and it travels through the dreamlike in a plot that links what happens in dreams with reality. I am surprised that "criticism" has not been able to appreciate it adequately.

Entertaining. There are no gaps in it. Most of the events are carefully planned so that I can believe what's happening.

This show is amazing, from the cast to the sets to tiny details in the environment to pacing. Nearly every episode ends with me thinking it was an amazing episode

Another excellent example of a show the people likes but the critics hated. At this point I think we can pretty much ignore everything a professional critic says because they're mostly shilll souless, lying acks of human detritus. This was a solid series that suffered from poor marketing (more like non existant) and a saturated schedule.

one of the best, but if ur looking for easy thing like teens stuff this isn't what u looking for cos it a bit puzzled and u have to put the pieces together like the Legion TV series

Almost to the end of Season 1 and excited to see how it wraps up. Regardless, it's been a great ride. Not only are the leads great and the mood/atmosphere of the show eerily electric, but the ideas ... so well thought out! I would urge viewers to ignore the critics and give this a good shot. It's better than a lot of the shows and movies that examine dreams and what they might mean. The pacing can be slow, but it works and gives you some time to think about what you're seeing, which is so important when it comes to dreams. Don't most of us wish we could go into our dreams and spend a bit more time taking in the details?

An incredibly original series that get side tracked a little but still has excellent cerebral depth. Fully deserves five stars.

Watched the first 5 episodes of season one and it has been intriguing thus far.

I generally agree with the critics on RT, but they got this one WAY wrong. Falling Water is one of the most unique and enjoyable series o the last few years. I encourage everyone (with any intellect) to give this series a shot.

Falling Water attempted to impress with complexity and intrigue but churned out a poor show. Actors are good, so is camera work and production but the story and how it is delivered lacks imagination and convinction.