Family Guy: Season 9
(2010 - 2011)
You might also like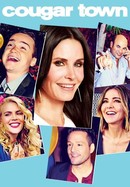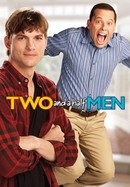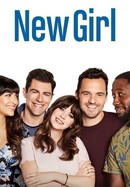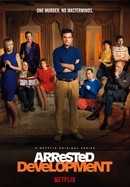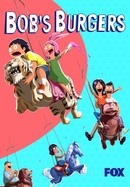 Rate And Review
Family Guy: Season 9 Photos
Audience Reviews for Family Guy: Season 9
The ninth season of Family Guy certainly isn't lacking in funny jokes and plots that range from a gimmick that actually works (a whodunit that doesn't use cutaways) to high-stakes plots about stopping Stewie's evil sort-of half-brother from assassinating Leonardo da Vinci (seems like the perfect basis for a "sequel" video game in the form of the passable Back to the Multiverse...then again, I don't play a lot of pure third-person shooters so what do I know?) and an unrelated episode about an evil twin for anybody who felt Stewie underwent badass decay ever since the writers put his matricidal tendencies to bed. It all depends on how much you subscribe to the "comedy is derived from misery" philosophy (I always interpreted that as meaning that comedy always comes at the expense of somebody or something; but the person who said that has become an acceptable target on the Internet meaning that merely mentioning him in a positive manner can cost you your subscribers, no matter how tactful your responses are). But in hindsight, this is the point where, in a post-Writers' Strike television landscape, the cracks were starting to show as this adult cartoon would become a shell of its former self over the next decade. From the more mean-spirited writing, flanderised characters, excessive amounts of graphic violence, even for this show, jokes that rely on outdated, racist stereotypes (*cough* Mister Wishy-Washy *cough*) and the other Griffins being shafted in favour of the Seth MacFarlane-voiced ones (not all the time with the episode about Lois making friends with the new reporter being Exhibit A in this regard), the ninth season officially marked the point where it was doomed to be a long-runner that FOX won't ever bother to put out of its misery. In short, this was the point where Seth MacFarlane's decreased involvement in the show outside of voice work became clear. The Star Wars special that serves as a season finale outright said that they only did the Family Guy take on Return of the Jedi so that Seth could go make Ted in peace and quiet (the DVD commentary confirmed that they weren't joking in the opening crawl). The ninth season was okay and not too bad but there was a lingering sense of dread that any future seasons were going to exacerbate the show's flaws, be it mean-spiritedness, gorn or poor research (which is especially bad when your 3rd tenth-season episode's subject matter is being treated seriously rather than the "Just Joking Justification"/Rule of Funny principle). At least the animators seem to have fun working on action sequences, even if they're only there to kill time.

One of my favourite seasons has some of the most memorable episodes love it

Im so impressed by the way this happens

Seasons 1 through 9 of Family Guy are, for me, the best that mature animated cartoons have to offer. Tons of laughs, incredible memorable and quotable moments, and genuinely well-developed and multi-faceted characters. There are times throughout the show where jokes are either too drawn out or just plain for shock value, but it's still always a good time with seasons 1-9. Unfortunately, though, season 9 is the last legitimately great season of the series.

This show is amazing!!!!!!!!

This is what the modern Family Guy should be doing: It starts off with a homage to Agatha Christie's 'And Then There Were None', and several other episodes, including 'Baby You Knock Me Out', where Lois becomes a dominant force of female boxing and faces Deidre Jackson, and 'Brian Writes a Bestseller', where Brian titularly writes a lousy book that somehow becomes a hit. Even though there are some atrocious and mind-boggling episodes, including 'And I'm Joyce Kinney', where Lois apparently has sex with Stewie Griffin's supposed biological father in a porno Lois shows to church and forces off Joyce Kinney, even though Stewie got the football shape by jumping on the bed too high and hitting the ceiling if you go by continuity, but, hey, it would at least be the last season where Family Guy delivered good episodes regularly, before a slew of atrocious episodes season after season would appeal to a more degenerate audience.

Very funny, best one of the cartoon shows in my opinion!

Family Guy, personally, is the best animated series on TV. Yes, to enjoy it, you have to look past the cheap and sometimes tastelessly offensive jokes, but for any one who isn't easily offended, you'll enjoy. Particularly effective is the "And Then There Were Fewer" two-part episode, that is funny, well-plotted and thoroughly exciting (we meet the end of about 3 or 4 long-running secondary characters, now that is bloody exciting.)

In its old age, Family Guy is trying to be more daring to secure its struggling fanbase. This season is very experimental, and, surprisingly, pulled off admirably well.

Despite numerous episodes failing to beat previous season greats the episodes "And Then There Where Fewer" and "Road to the North Pole" save Season 9 from being a total disaster as they are 2 of the best episodes to ever come from the show.