FBI: Most Wanted: Season 1
(2020)
Where to watch
Buy from $1.99
Buy from $1.99
Buy from $1.99
You might also like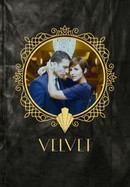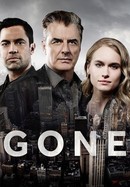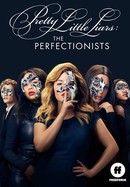 Pretty Little Liars: The Perfectionists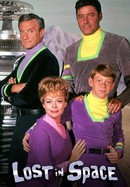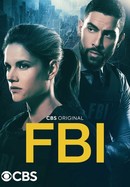 Rate And Review
FBI: Most Wanted: Season 1 Photos
News & Interviews for FBI: Most Wanted: Season 1
Audience Reviews for FBI: Most Wanted: Season 1
I watched FBI Most Wanted every week up until they replaced Jess. It's not that they killed Jess's character off... it's WHO they replaced him with. Dylan McDermott just finished a ... what - 2 year stint on Law & Order as a despised criminal and all of a sudden he comes into FBI Most Wanted as a highly regarded special FBI agent? There is absolutely no way he can be considered believable in this role!

Dunno who Dick Wolf paid, but man ; all his shows are still airing and they are mostly garbage with oversensitive people in... Look what they did to Chicago PD & Law & Order... Came from a procedural show with good plots and ok writing ; to sjw quotes & cry babies everywhere... I had the point when the team from Criminal Minds were travelling to the specific area for each cases ; but here, FBI decided to send the team all accross the USA even if they are not more valuable agents than others... Go figure it out, I guess FBI these days have too much money to spare ! And gosh, why the story with the daughter, why? Who cares

Could be great... but OMG— too full of political propaganda! Blah! Don't they know that's NOT what draws viewers??

I like the base show, FBI. I happen to like the lead in this series, so I gave it a watch. Some of the casting isn't great, but they seem to have OK chemistry. However, this series is much more woke and political than the original and not as good either. Still, I did like it and tuned in each week and only had to FF through some stuff that was too social agenda-y.

I love this show! It's not Shakespeare, but it's fun, popcorn-fluff that my wife and I watch before bed. Anyway, this is the first review I've written on Rotten Tomatoes, and I felt compelled to do so because of the low score it has received so far. I'm a big fan of Law & Order Criminal Intent (also created by Dick Wolf) and this has a bit of that same feel, except with a larger cast. Three of the negative comments I see a lot of are 1) "Music is too loud" 2) "Stories move too quickly" 3) "Too political/Too politically correct," all of which are laughable criticisms clearly left by senior citizens. There is a pulsing music that occasionally plays to amp up the action, but this is typical of ANY action movie or TV show made over the last decade. Storylines do move quickly, which I find refreshing — skipping over unnecessary scenes like agents travelling from one city to the next — and instead getting straight to the point. Lastly, I applaud the writers for showing scenes involving ICE detaining children in cages at the US border, right-wing conspiracy nuts blowing things up, the effects of Residential Schools on Indigenous peoples, etc. These are stories "ripped from the headlines" as Law & Order used to do, which again was created by the same people who created this show. These are also issues faced by law enforcement! I suppose, in fairness, the people who leave these criticisms are upset that there isn't a regularly reoccurring character such as a conservative FBI boss who champions right-wing causes and ideology, and thus perhaps gives context to why these "injustices" happened. It's just taken as a given that throwing children in cages is wrong and molesting "American Indians" is repulsive, which I think most people would agree with! Anyway, I found this refreshing!

I have always liked the show. Changes to the cast were a mistake! New guy's voice is atrocious. He needs to learn to speak instead of muttering and mumbling. Doesn't carry his part.

Absolute garbage. The usual woke garbage. Cringe worthy.

Completely political, typical every white person is a criminal and the bad guy. PLEASE give it a rest.

The show is so predictable, and so boring. The show never shows you how they investigated the crime and came up with that suspect. Series 2 episode 1 for instance two men shooting in a van and then the next thing they know who it was. How did they come up to that conclusion if the bullets never left the van or anyone saw them. Then there's the daughter who gets 2 mins of every episode yawn yawn yawn. The music in the background is somewhat loud I had to put subtitles on. The actors are acting from bullet points it seems. Blacklist, Law and order criminal intent have more grip.

I would have given it a better rating, but the music is to loud! I barely make out the dialog. I understand the music makes it more suspenseful, but does it have to be so loud?