Fear the Walking Dead: Season 6
(2020 - 2021)
You might also like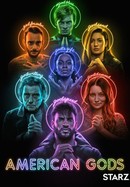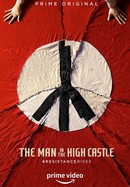 The Man in the High Castle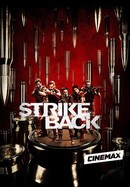 Rate And Review
Fear the Walking Dead: Season 6 Videos
Fear the Walking Dead: Season 6 Photos
News & Interviews for Fear the Walking Dead: Season 6
Audience Reviews for Fear the Walking Dead: Season 6
simplemesnte chegou em outro nivel em relação a temporadas anterios ,um final espetacular ,é um exelente uso de orçamento dado o baixo orçamento da serie, oq foi feito aqui é incrivel

Nice to see my faith rewarded. They regrouped and worked the story and wow, what a story arc. Spoilers: Morgan goes on a rampage (finally!), Virginia finally gets her comeuppance and John...oh john!! *sniff* (A truly excellent performance by Garret Dillahunt.) Rachel sidetracks Morgan & Grace in a way you will never ever predict. With a surreal foray into The Holding and the addition of a new form of malicious crazy with Teddy, Season 6 doesn't disappoint building to a climactic explosion of epic proportions. Who survives? Who doesn't? It's a complete roll of the dice.

MAN THIS SEASON WAS LITERAL PERFECTION.

Another terrible season. It is better than seasons 4 and 5, but it is nowhere near good or okay. It is very bad because once again, the characters even the villains act like stupid people. Ending on a finale that is terrible in every way.

Bad. Ridiculous. Atrocious.

I am shocked to say that 6 seasons in, we finally have an amazing show with an interesting story. This season was amazing with the whole Virginia thing, then we had Teddy, I have never thought such an arc could exist, props to the writers for turning this show into something great, especially after S5. I wish the show had always been this good. Can't wait for S7!

This season has been mindboggling stupid, but here I am still watching.

Bad writing, bad directing, and horrible makeup. Both this show and original are really jumping the shark at this point.

It's an improvement to the last season, that's for sure. Its storytelling is always surprising and it does not disappoint with big plot twists when you least expect them. Formidable villains and interesting showdowns. Thankfully the character-specific focus gets better this season and they make the story look more connected. I am under the impression that it should end soon. But two more seasons await.