Fear the Walking Dead: Season 7
(2021)
You might also like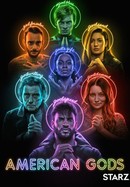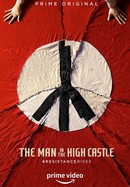 The Man in the High Castle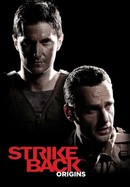 Rate And Review
Fear the Walking Dead: Season 7 Videos
Fear the Walking Dead: Season 7 Photos
Audience Reviews for Fear the Walking Dead: Season 7
está sendo bem agradavel , os cenarios são muito criativos ,a coragem deles de ter feito aquilo no final da temporada e terem dado contuidade deixa cada vez mais claro que vamos dar adeus ao cenario do texas, mas ainda sinto que falta algo ,talvez uma amplitude maior

This is by far one of the WORST seasons Fear has ever put out and that's really saying something with how TERRIBLE season 5 was. A bunch of messy writing mixed with absolutely horrible dialogue. The character building is beyond repair now that all the good characters are gone. The concept for this season sounds cool on paper but absolutely fails to deliver a good apocalypse story on top of another apocalypse story. Let's not forget how stupid these characters are to keep the show in "suspense" which is the most lazy writing any TWD show can do at this point. So stupid that you create dumb character actions just to make it seem entertaining.

After last week's WWF wrestling episode and forcing myself to watch Coleman Domingo way over act as the junta of the day....I'm done. I cannot suspend my disbelief on Morgan and Grace not having any radiation effects along with everyone else. The series started out awful with the family disfunction and after two seasons with all but two of the original cast members still on the show it got better. This season we're back to square one.....awful storyline....awful acting.....just plan awful. This is what happens when soy boys become show runners.

Season 7 is starting well, albeit a little confusing with more questions than answers, but that's ok, it's all part of the ride. Morgan & Grace are surviving as can be expected with all the stresses you would predict. June & John's dad are surviving but external pressures & internal stress due to a bone-chilling discovery break their progress. And Strand? Well, he's finally got the benevolent despotic empire of his dreams. Wendell!! Sarah broke my heart. Four episodes in and so far so good, hope the rides live up to its potential! (Aside to address the plausibility of living with nuclear fallout: it turns out, after having done some research that this is indeed within the realm of probability. The mainstream perception of blast zone survival has been informed by 1960-70s info and hasn't progressed much past that point. Research over the last 40 years has shown that keys to survival are staying underground as long as possible, sealing/filtering and wearing sealed suits if you have to venture above. All of these things are reflected in the storyline for Season 7, so yes this is very plausible.)

I really enjoyed this series when it first came out: with a diverse caste of characters and ranging across locales, the first few seasons proved to be seriously compelling character-driven zombie drama. But season seven has really crapped the bed. The latest episode, "Till Death" takes the gimmicky schlock to a new level with its tags team wresting couple plot, culminating in a pile driver zombie finishing move. This should have been an episode on Z-Nation. In fact, this whole seasons seams to be cribbed from that series, with Strand morphing into a much less funny Murph. Perhaps all the writers and show runner are just suffering from severe cases of "COVID brain." At this rate, I won't be surprised to this season to end with a massive zombie snowball.

Yet now Morgan's groups needs to deal with a second Apocalypse, this time it's nuclear, they still found a way to make this show unbelievably OUTSTANDING.

It is time to put the show out of its misery. Fear is tangled up since season 5 in a cumulation of stupid storylines with no logical explanation to back them up even a little bit. It is so deep in the shi*ts that I really don't see how they could go back to at least mediocre but watchable content.

Very terrible, stupid, and bad start to a season. This show haven't been making sense since the new showrunners for this show came. I don't know how they all could easily live inside the radiation with no harm. Why are they even still on Texas? Texas is all radiation now, just get as far away as possible from there. But no, the characters want to be stupid and build communities there for some reason.

Season 7 had a great premier, 'Six hours' could use some improvement. Great start to season 7, but not the 5 star amazingness of season 6 yet.

I really don't even want to give it a star. The writing is so painfully uneven and there is no consistency to these characters anymore. The gimmick has worn so thin there is nothing to it. I really miss Dave Erickson's version and wish they had followed his story after season 3. I do not understand or care for this mess of a show at all. How they could leave Alycia Debnam Carey out of the whole thing is just beyond me. Her character is the only cornerstone and she's not even on screen anymore. I hope this is the last season. this cast and crew deserve t he chance to move on to greener pastures.