Final Space: Season 1
(2018)
You might also like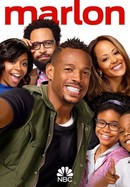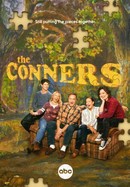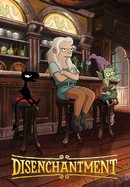 Rate And Review
Final Space: Season 1 Photos
News & Interviews for Final Space: Season 1
Audience Reviews for Final Space: Season 1
I dont know i just got bored with it several times through. The things going on around the main character were intresting, but he himself not so much.

Gary is an absolute legend.

The best part of this show is— well, everything. The emotions are so real, even when the jokes don't always hit home. I loved how the show could make me chuckle, and then cry. For a cartoon, it is surprisingly deep and touching

My nephew raved about this tv show since it's release but I wasn't interested. Come 2021, I watched the first 2 seasons and I found it be very entertaining it made me laugh, cry and wanting more. I cannot wait for season 3.

Absolutely amazing, unique TV that should be as revered as Rick and Morty. Original script, not afraid to go to dark places and combine it eloquently with humour. My favourite cartoon ever

Masterpiece! You truly must see this!

Probably my favorite animated show out of the new generation (2018-so on) ones

An absolute blast of a show!

Such a waist of good graphics and good ideas in a bad storyline :/ Storyline is not consistence. Things happening randomly and without any logical reason. Characters are unstable and do things opposite of their characteristics. Scripts are catastrophic. A lot of unnecessary repetition. Although from season 3 things getting a little better

Really fun, what every space/scifi series should be. Make good use of the medium, not overly concerned with politics--the way a show should be. Season 1 is the best, gives Rick and Morty a run for its money.