Flaked
(2016)
What to know
Critics Consensus
Dull and pointless, Flaked makes it uncomfortably clear that the man-child persona is no longer compelling. Read critic reviews
Where to watch
Subscription
You might also like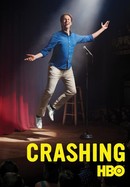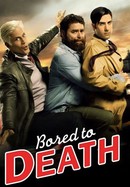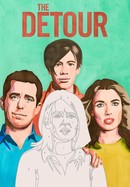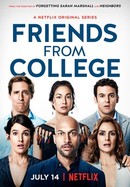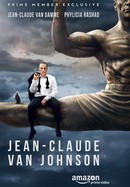 Rate And Review
News & Interviews forFlaked
Audience Reviews for Flaked: Season 1
I found the characters compelling, and the thickness of the plot gets pretty intense at times. Its a lot to absorb, since it has a very strong character and relationship driven story. They use a lot of calm filler between moments, giving the audience a nice time to ponder and smoothly smear over to the next scene. I also did binge watch this show, because the hook always pulled me back. I enjoyed the scene set, and the sauntering pace that didn't try and jam too much at you. I liked how real it got when addressing significant issues, and the duality of love/hate you develop for the main character through his own mismanaged navigation. You will root for him, and you will yell at him, and he will do what he does and ignore you. Where I disagree is the comedy. It wasn't laugh out loud funny for the most part, though it had a few breakaway chuckles on occasion. Some characters are comic relief, and some of the dialog has common jesting amongst friends. I felt like the jesting had deeper undertones, as you begin to see the depth of the writing come out as well as the body language and expression of the actors. The subtle shifts change, and the ripples linger. A bit of a warning as well - not all people will understand or care at all about this style/genre of show. This one is for people understanding people, who might appreciate a perspective so personal of a character that is both outlandish and relatable. One of my favorite shows I have found, and not a bad show to rerun with.

Really enjoyed this season, and most of the next one. Really fascinated by the ups and downs of addiction, the comparison of characters and how they changed throughout. Would recommend.

Wanted to like this because of the cast, setting and glimpse into 12-step life but storytelling was all over the place, inconsistent, and the ride was not fun.

Interesting concept and characters - extremely poor writing. Watch season 1 and then forget it. The writers just phoned it in after season 1.

Great, great show. Ignore the critics. Wishing for season 3.

I don't know why the critics' rating for this show is so low. Maybe it doesn't contain enough cheap cliffhangers? Maybe there aren't enough explosions? Maybe the characters don't slip on enough banana peels? Either way, it's one of the most underrated shows in my lifetime. So well put together, with a funny and poignant script. It'll be criminal if they don't do a final season.

This show is a very apt depiction of the struggles one has with sobriety as an alcoholic. Down to the hiding of drinking, the facade you put on day-to-day the lies you not only tell yourself but those closest to you and the vicious cycle one gets caught in with both the drinking and the lying. However, the entire premise of the story is totally ludicrous, how did this girl manage to track down the man who killed her brother, how did she manage to penetrate his life with such ease? The very Hollywoodesque nature of the guys in their forties sleeping with/dating girls in their thirties is kind of gross and weird.

A very true portrayal of the difficulties in overcoming your own negative behaviour. The excuses, denial, growth, falls, denial, denial, denial, denial... you go on like that forever or may be somehow get yourself together again and try one more time to look at your life and try to get out of your patterns. Very true story unless you are an immature, impatient 20 year old who has never done anything wrong and has, so far, no regrets in life.

Oddly ingrossing and yet i dont know why, loveable loser and his sad friends who otherwise wouldnt capture anyones attention but with a splash LA sun to glam it up. This show is charming and funny yet serious in places where its relatable to the 30s to 40 year old guys that stumble often

The premise of the show sounds interesting but it falls short in the last few episodes when something of actual value in terms of the plot happens. While the consensus "dull and pointless" doesn't especially fit the last few episodes of the show, it does for the ones before those. You could come into the show halfway in and not really miss much. The season had its moments in terms of comedy, which was refreshing. The acting is good and most of the characters were enjoyable. Going for 8 episodes and 30 minutes per episode was definitely what saved the season since there were fewer filler episodes.
See Details