Four Weddings and a Funeral: Season 1
(2019)
You might also like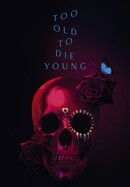 Rate And Review
Four Weddings and a Funeral: Season 1 Videos
Four Weddings and a Funeral: Season 1 Photos
News & Interviews for Four Weddings and a Funeral: Season 1
Audience Reviews for Four Weddings and a Funeral: Season 1
OmG!!! I LOVE LOVE LOVE this series!! I went and looked up the brilliant people behind this series, it's just such a fun, funny, positive, absolutely HILARIOUS and delicious series..I just can't get enough!!! (Best show I've watched in years..oo, since another brilliant show this year..'Lady Parts')..THANK YOU FOR THE DIVERSITY, respect and absolute hilarity. You guys are brilliant!!

Although based on the movie, it's characters and story line are different enough to stand on it's own, whether you've seen the movie or not. There are at times when some of the characters actions are a bit abrasive or questionable for people that are all supposed to be good friends, but overall it's very enjoyable and worth watching.

Absolutely brilliant! We love it. Someone in Australia told me about it. It wasn't promoted much in the UK. I've been telling everyone to buy on Amazon. Netflix please pick up season 2... the audience wants more!

Total candy for lovers of romcom. When I saw Nathalie Emmanuel in Game of Thrones I thought : someone put this woman in a romcom! And thankfully someone did. It's a pity that the story has some characters acting like a psychobitch (Ainsley) or a doofus (the aptly named Duffy) in order to achieve the typical romcom ebbs and flows. It's surprising how unlikable many of the supposed friends turn out to be. Still the romcom styling is impeccable and parts of the script are pleasantly Richard Curtis-like.

Everything I hoped it would be and more. Stays true to our fav rom coms with a modern twist. Pretty scenes and good song choices make it the perfect show!

I could not stop watching this show, it was so great!!! Wish there was a second season! Made me laugh and cry and was just fantastic from beginning to end. Great characters, great story line.

Despite a good lead actress, the show falls flat in almost every aspect: The most notable mistake of this show (which has an interesting premise) ist the dialogue, which has ZERO subtext. It's all "on the nose" and supresses any imagination. The slow editing ruins the few good jokes the show makes in between the ocean of cliché infested attempts of humor. While they attempt to frame the show as a new How I met your Mother, it's really a slightly funnier Bold and the Beautiful.

The first time I sat down to watch this show, I planned on spreading it out over the course of a few weeks; however, I wound up watching it straight through in one evening, well into the night! I rewatched it at a slower (and more acceptable!) pace to catch the moments I undoubtedly missed. The show is clever, well-thought out, and incredibly touching. There were moments that made me laugh out loud - even on the second time through, the jokes made me chuckle! - and I found myself crying more than once. Mindy Kaling has done a phenomenal job creating a rom-com that showcases diversity on such a deep level - something that is often difficult for shows to do when it's clear that they've only included actors of color as some sort of superficial shield against allegations that the content is too white. As an academically-trained communication scholar who often quits shows early on because the tiny critic in my head incessantly bemoans the all-pervading triteness (and, ahem, whiteness) of popular shows and movies that have yet to make any original contributions to our seemingly endless landscape of shows and movies, I find myself craving more of whatever magic Kaling and her team threw into this show. I will admit, I haven't seen the movie, but I don't think that particularly matters. People often get caught up in the supposed "sanctity" of the original source material. It's a well-written show with memorable performances. So what if it strays from the original movie? New content can nod to the original (e.g. the scene with Andie MacDowell) while updating the story to be fresh and captivating in a way that is excitingly unpredictable and new. The plot twists were unsuspecting, and the connection between the characters - especially Maya (Nathalie Emmanuel) and Kash (Nikesh Patel) - were intense, passionate. While I tend to have my reservations about shows that wrap up nicely and then get a second season that squanders the magic, I trust Mindy! Would love to see the story continue and explore Maya and Kash's relationship.

Si viste la película y conoces a Richard Curtis, es la serie que esperas ver, una comedia romántica con personajes bien construidos, un grupo de amigos cuya relación de amistad es muy fuerte y que determina gran parte del desarrollo de la trama y situaciones originales a los cuáles los personajes deben sortear haciendo uso de sus propias capacidades, pero también de la ayuda de sus amigos. El desarrollo de la historia se organiza en torno al conflicto amistad/amor y a pesar de tener algunas inconsistencias lógicas, logra llegar a buen término al finalizar la temporada, la fotografía de Londrés es impecable, la banda sonora responde a los desafíos dramáticos de la serie y las actuaciones son bastantes sólidas tanto en las situaciones más cómicas como en las dramáticas. Los guiños que hace a las otras películas de Curtis, son bienvenidas a quienes reconocemos su mano en sus distintas colaboraciones, sobre todo a "Love actually" y los cameos a los actores originales de la película están bien trabajados dentro de la trama. En resumen, una serie muy buena y entretenida, bien lograda en lo que refiere a sus aspectos técnico y dramático. Totalmente recomendable.

This show was absolutely wonderful. My wife and I are stuck at home in Los Angeles like everyone else and decided to give this series a try on Hulu. We laughed, we cried and thought this was one of the most entertaining shows we have watched in a long time. The characters were likable and relatable (and emotionally mature! - what a concept for t.v.); the story-line was engaging; the plot kept us anxious to see each next episode but most of all - the show was entertaining. It was heart-warming and wonderfully entertaining. I've never had a rotten tomatoes account but when we checked to see if there would be a second season, we saw that the critics gave this show a low rating. They are idiots! I don't know what planet they were on or what show they watched but I created an account to make sure my voice was heard. This was one of my favorite first seasons of television in a long time. I hope this show gets renewed.