Four Weddings and a Funeral
(2019)
Where to watch
Buy
Subscription
Buy
Buy
You might also like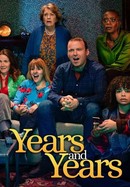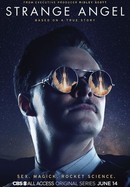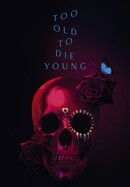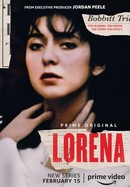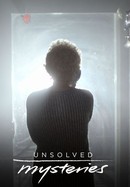 Rate And Review
Four Weddings and a Funeral: Season 1 Videos
Four Weddings and a Funeral: Season 1 Photos
Audience Reviews for Four Weddings and a Funeral: Season 1
severenda porquería, cambiaron todo lo de la película e historia original.

A romcom that is neither romantic or comedic. The relationships between these supposed best friends felt about as deep as one of those plastic shell kiddy pools. The dialogue was so stilted and unnatural even the greatest actors could not have made it work. It almost felt as though the show had been written by an A.I. bot that learnt about human behaviour through romcom scripts, the behaviour and emotions all just felt a bit off. Yet, for some reason I watched the entire show while absolutely hating it and hating myself for not being able to turn it off?

If "Four Weddings and a Funeral" was a series to begin with, it should be this one.. No it's not the same as the film and it shouldn't be! It's got it's own style, writing and feel.. it's charming, it's sad, it's funny, it's warm, it has all the feelings from the film -or "movie" if you're that person- but it's not the film! (And the acting is great.)

OmG!!! I LOVE LOVE LOVE this series!! I went and looked up the brilliant people behind this series, it's just such a fun, funny, positive, absolutely HILARIOUS and delicious series..I just can't get enough!!! (Best show I've watched in years..oo, since another brilliant show this year..'Lady Parts')..THANK YOU FOR THE DIVERSITY, respect and absolute hilarity. You guys are brilliant!!

Although based on the movie, it's characters and story line are different enough to stand on it's own, whether you've seen the movie or not. There are at times when some of the characters actions are a bit abrasive or questionable for people that are all supposed to be good friends, but overall it's very enjoyable and worth watching.

Absolutely brilliant! We love it. Someone in Australia told me about it. It wasn't promoted much in the UK. I've been telling everyone to buy on Amazon. Netflix please pick up season 2... the audience wants more!

Total candy for lovers of romcom. When I saw Nathalie Emmanuel in Game of Thrones I thought : someone put this woman in a romcom! And thankfully someone did. It's a pity that the story has some characters acting like a psychobitch (Ainsley) or a doofus (the aptly named Duffy) in order to achieve the typical romcom ebbs and flows. It's surprising how unlikable many of the supposed friends turn out to be. Still the romcom styling is impeccable and parts of the script are pleasantly Richard Curtis-like.

Everything I hoped it would be and more. Stays true to our fav rom coms with a modern twist. Pretty scenes and good song choices make it the perfect show!

I could not stop watching this show, it was so great!!! Wish there was a second season! Made me laugh and cry and was just fantastic from beginning to end. Great characters, great story line.

Despite a good lead actress, the show falls flat in almost every aspect: The most notable mistake of this show (which has an interesting premise) ist the dialogue, which has ZERO subtext. It's all "on the nose" and supresses any imagination. The slow editing ruins the few good jokes the show makes in between the ocean of cliché infested attempts of humor. While they attempt to frame the show as a new How I met your Mother, it's really a slightly funnier Bold and the Beautiful.
See Details