Fringe: Season 1
(2008 - 2009)
You might also like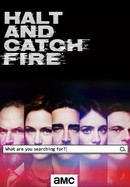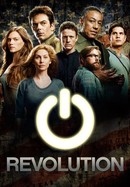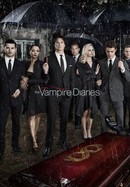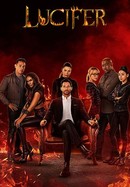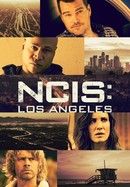 Rate And Review
Audience Reviews for Fringe: Season 1
It's not perfect but it's pretty close. A fantastic cast coupled with a really intriguing plot line lift this from X-Files clone to something much better. Still holds up even 15 years later.

100% must-see. When science, alternate realities, and great acting combined, I think that you would be wrong not to watch this series. Heads up, you NEED to watch the series in order.

Its different than most of my shows. I was pulled in. Very sci fi but its the characters that were the strong part of the show.

The best TV show I have ever watched in my 64 years of viewing. This show is intelligent enthralling entertainment! It is sci-fi however I know families with teens that watch together and are not usually sci-fi viewers! The character development works so well here, you become so invested in their lives and the overarching story line(s). The first season takes a while to find it's footing but if you stick with it you will be richly rewarded! Some special effects in the first season particularly, are intense at times, so do be prepared for some squeamish moments, they will pass :-) John Noble is beyond great!!, such a fun character!

Some interesting ideas never come together despite some great work from Noble. Mark Valley is compactly wasted.

الأكوان المتوازية خرجت من كونها فكرة علمية إلى عمل درامي يحكي في المسلسل قصة عميلة فيدرالية شابة فك لغز جريمة عالم فيزياء قام بفتح ثقب مع كون موازي آخر لاختطاف نظير ابنه الذي مات في عالمه.

I don't understand the hype. This show is just not good... except maybe for background noise. Pretty sad that I was more intrigued by the "cypher" than the show.

While the show remained consistently good throughout the series, it was never as excellent as it was in the first season. Season 1 was wonderfully complicated, fun, twisty and never made it clear who and even if there was an actual villain. It was a fun ride where the viewer felt as confused as the main character, where your assumptions were blown up the moment you thought you understood this cool, alternate world, where advanced technology was messy, often painful and had a price to those that used it. Season one began a story that was never truly finished. Sadly, the network decided it was too hard to follow for most viewers and demanded a simpler good-vs-evil storyline when the show returned in Season 2, with later seasons going so far as to ret-con events of season one as to be gentle on simpler minds. Never as exciting or fun as the first season which dared to challenge viewers instead of pander to them, the wonderful, quirky characters were enough a strength to carry the show for its run.

What started a great series. The show is hard to explain, but you just have to watch this season to see how amazing it is. All performances were great (Joshua Jackson Can't do happy, but pulls dangerous off int he first episode very well) John Noble was easily the best performance int he whole series. He can pull off any emotion and has another character later in the series who acts completely different and Noble still does a magnificent job

This show is amazing! John Noble deserves so many awards for Walter Bishop.