Fringe: Season 3
(2010 - 2011)
You might also like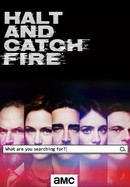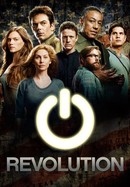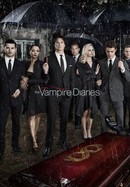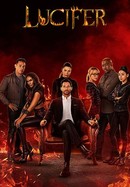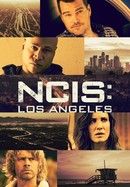 Rate And Review
Audience Reviews for Fringe: Season 3
A thought provoking series. Amazing characters and plot turns.

The twists just keep making less and less sense and only Nobel holds it together.

This is one of the best season of a show I have ever seen and stands test of time from live weekly watch (2010-11) to binge watching now. Great storylines and superb acting elevated the show to a phenomenal level.

For its first two seasons, "Fringe" teased viewers with brief glimpses into an alternate universe that mirrors our own. In this third season, the curtain is pulled aside, seeing the universes interact with each other like never before. Without giving away too many spoilers, the main plotline of season three focuses on deciphering the intentions of "Walternate", "Faux-Livia", and the mirror-Fringe department. Instead of characterizing that place as "evil", this season gives it a more human feel, as Walternate (though undeniably evil) is just trying to save his world from the past crossing-over of "our" Walter many years ago. Roughly half the season is spent "over there", with the other half focusing on the "real" Walter, Peter, and Olivia trying to figure out the doomsday device that will ultimately play such a large role in the future of both universes. Also at the forefront of the emotional scene this season is the Peter/Olivia coupling. When both universes get a little "mixed up" in the early goings of the season, the budding relationship between the pair takes both a personal and cosmic twist of epic proportions. Basically, this is just another mind-blowing seasons of the most well-written show on television right now. In typical JJ Abrams fashion, he blows our minds right away in the first episode, then explains it as the season progresses. There are so many emotional twists/turns that, when finished, you'll feel as if more than just one TV season has flown by. Though Abrams will always be best-known for "LOST", he has carved out quite another niche with "Fringe". Besides being a bit more procedural than "LOST", "Fringe" is just as smartly written, well-acted, and filled with "OMG" moments in nearly every episode. I'm thrilled that FOX renewed the series for a fourth season, as the big finale of this third season sets up so many incredible, exciting possibilities.

Arguably the best season of a phenomenal show!

Another one of my very favorite shows of all time, made by some of the same people as my favorite, Lost! The show was a little slow at first, but still very good. By the middle to the end of Season 2 it really picked up and got REALLY good! Some people think that's when it got too weird and out there, but again, just like Lost, that's what I liked so much about it! The weirder and more out there, the better for me! It would have benefited from 1 more season, because the final season felt a little rushed and like they were trying to fit in all their remaining ideas, but I still think it's ending was pretty perfect! I'm still waiting for a Fringe movie! They left a little bit of a loose ends that would make for a great film! #FringeMovie

This third season of Fringe truly is close to be one of the best sci-fi shows ever. The season finale is stunning, it made me ask a massive amount of new questions about the events, so incredible! The season overall is the best so far, they kept going where science never have been, which as a big sci-fi fan I truly enjoy. The Fringe show (so far) have always been entertaining to watch, but they all got some episodes that aren't that massive for my taste, but the amount of those have decreased, so the next season might score a 9. The best season of Fringe to date. The average score for each episode is: 7.96 Fringe: Season 1 get a 8/10

the creators make the ultimate leap in the huge, immerse mythology of the show by finally showing more of the Other Side/alternate universe and posing a lot of questions; if we have doubles are they the same in our world or doing things differently for better or worse, with advances in technology is it benefitting humanity or being perverted, how far is too far or what are the limitations science can bring about discovery and the unknown ever since the Season 2 finale Olivia has been trapped in her own personal hell away from her own dimension while the alternate version of Walter has sent one of his own to infiltrate our world the writers apply the whole Trojan War concept; something is taken from someone else and they retaliate as the ultimate form of payback it's not just the many cases of the Pattern anymore but it's all leading to a cataclysmic event that could shatter the very fabric of reality I'll admit some of the things they do here work for the most part although it isn't as mesmerizing as the first two seasons gladly they ramp up the human emotion so much more and lay on the trauma of what life would be like if someone was absent from it too long and missed out on too much Season 3 also digs deep into the origins of life itself, the beginning of civilization, the breakthroughs in science, medicine, the fear of the unknown, and what can be done to either save lives or risk losing them and what a tragic yet personal finale; it re-writes everything that you knew about the show's entire timeline really makes you wonder what newer questions are raised and what answers could be given for the following season

The emotions crank up to eleven, and bonds are tested as Season 3 fully explores the twin universes and the nature of choice and consequence as Walter endures his hardest trial yet.