Fringe: Season 4
(2011 - 2012)
You might also like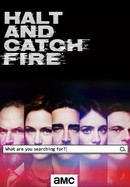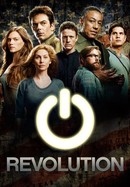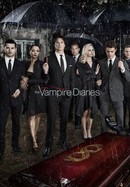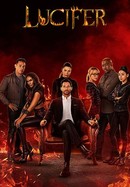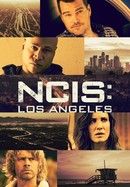 Rate And Review
Audience Reviews for Fringe: Season 4
A great sci fi ride. Great performances! I was totally intrigued.

One of the very best and most intelligent TV shows ever created period! Just finished watching the bluerays of the whole series for the second time since watching the broadcast of the show when it first aired! It just gets more enjoyable to watch each time! Wish there were some new shows of this caliber! Some others like Stranger Things are very good however don't quite measure up to Fringe! The story arc and resets mean you need to watch this from the beginning and stick with it, it takes some time to get comfortable with the underlying story arc and characters but it is so worth it!

For its first three seasons, "Fringe" gave sci-fi junkies the type of show that had gone longing since "The X-Files" left the airwaves. It is cerebral, it is emotional, it is at times funny, and (most of all) it is well thought-out. Essentially, it is all the things that 99% of television programs these days are not. While this fourth season of the show is a bit uneven and doesn't quite live up to its previous cannon of work, it is still a quality show that provides some much-needed scripted drama to a TV market over-saturated by reality and competition shows. (Minor spoilers ahead) Like many TV show seasons, this fourth season of "Fringe" is broken down into three primary plot-arcs: 1. The search for Peter Bishop (Joshua Jackson), gone missing after the activation of the machine that brought the two universes together. 2. The Peter/Olivia Dunham (Anna Torv) relationship, further complicated by the sheer number of universe-related possibilities that could be at play. 3. The return of David Robert Jones (Jared Harris) and the havoc he wreaks in trying to control the grand scheme of things, necessitating some brilliant thinking/actions from Dr. Walter Bishop (John Noble) to (hopefully) set things straight. Where this season primarily succeeds is in its ability to (once again) tell stories from a completely different angle than one might think. For example, one episode jumps years into the future to see what may happen to our protagonists. Simply put, there is never a lack of creativity on the part of the show creators! Also, it never ceases to amaze how far the characters in "Fringe" come in any given season. There are some incredibly poignant scenes towards the end of season four that one would not have even dreamed of during the season premiere. The reason for the one-star dockage? Perhaps because of the threat of cancellation, this season is more up-and-down than its previous three installments. The action & character development occurred in fits and starts instead of a intelligible pattern. One week would promise a "slow burn", while the next week would bring quick resolution. Perhaps the writers cannot be blamed for this, what with the "Sword of Damocles" hanging over their heads, but either way it just isn't as air-tight as the writing of seasons 1-3. Overall, I am incredibly excited that Fringe is getting a final mini-season to wrap up its many plotlines and character arcs. With a defined length of time with which to end the show, there is no telling what the writers will give us next!

The show that continues to surprise comes to a thrilling climax in this season. a MUST see series that is really fun to binge-watch

for 2011: the series reaches its highest core yet since the end of Season 3 Peter Bishop made the ultimate sacrifice by activating the machine to save both universes as a result his mere existence has been erased as if he never existed and the Observers state that the entire timeline has been reset Season 4 starts much like the very first season did with an entire new chain of events with our Fringe heroes investigating new Pattern phenomena turns out our universe and the other have managed to forge an alliance protecting both but a deadly new malevolent force is in the air with the return of the shapeshifters, Dr. Robert Jones, and a familiar face of Walter's once-proud friendship a new associate joins OIivia, Astrid, and Walter getting caught up in the strange and bizarre as well in the form of Agent Lincoln Lee this season brings back a lot of old elements and new elements the series has been very well known for all of the events align together from time displacement to spontaneous combustion to skin re-pigmentation to memory acquirement to hypnotic cologne surrounding Olivia Dunham's developing abilities it all boils down to a cataclysmic event finding out the key to Olivia's real purpose and what an Observer tells her of an impending death awaiting her in the future the inexplicable return of Peter sets forth in motion a new rift in the timeline as he struggles to re-establish himself in everyone's lives there's also a cute little love story that takes flight at last then later the ruthless Dr. Robert Jones and an unknown partner of his create the ultimate God complex by planning to destroy both universes and unleash a brand new species to dominate all of mankind near the end of the season we even jump many years later in the future to find that everything has changed dramatically; there are more Observers present, the Fringe division has dwindled a bit, and somehow Walter has preserved himself to fix what has transpired not to mention that Peter comes face to face with his daughter a lot of emotions and dynamic twists make this season very sizzling with intrigue terrific philosophical ideas regarding playing God, making our own universes, what's not ours to tamper with, and making a new and better world at the cost of another it's all about new beginnings and new ends as both universes and our heroes' lives constantly hang in the balance love, scientific curiousity, experimentation, and genesis makes this season of Fringe one of the finest, smartest, slickest sci-fi programs of its kind J.J. Abrams, Jeff Pinkner, Alex Kurtzman, and Robert Orci still keep the scientific, horrific fascination alive and running here's hoping Season 5 wraps everything up in fine fashion

Another one of my very favorite shows of all time, made by some of the same people as my favorite, Lost! The show was a little slow at first, but still very good. By the middle to the end of Season 2 it really picked up and got REALLY good! Some people think that's when it got too weird and out there, but again, just like Lost, that's what I liked so much about it! The weirder and more out there, the better for me! It would have benefited from 1 more season, because the final season felt a little rushed and like they were trying to fit in all their remaining ideas, but I still think it's ending was pretty perfect! I'm still waiting for a Fringe movie! They left a little bit of a loose ends that would make for a great film! #FringeMovie

Excellent, outstanding and fascinating. Yes, this fourth season of our truly beloved sci-fi show Fringe is packed with mysterious and spectacular things that blows my mind of, and keeps it filled with questions. It truly is the best season so far. The first two episodes are a bit weak vague in comparison to the overall episode in the previous season, but after that it truly gained momentum, and of course my interest. I don't want to sound to critic but every show got weak aspects, including Fringe, and it got some less impressive and mysterious episodes which keeps my rating under a 9. But I haven't given up with this sci-fi show just yes. Keep it up! The average score for each episode is: 7.96 Fringe: Season 4 get a 8/10

Way behind on Fringe but starting season 4!

Undoubtedly disappointing when compared to the often stellar might of the rest of the series, but still manages some really affecting moments.