Fullmetal Alchemist: Season 1
(2003 - 2004)
You might also like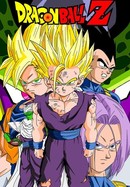 Star Wars: Forces of Destiny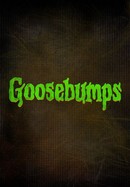 Rate And Review
Fullmetal Alchemist: Season 1 Photos
Audience Reviews for Fullmetal Alchemist: Season 1
It's a disappointing fact that this show doesn't follow the source material. But besides from that, this show is emotionally rich, engaging, and action-packed. It isn't a stupid shounen show that includes dumb humor at the worst moments- no, it is a smart and imaginative show.

Wanting to take a look at any dictionary and looking through the various definitions of the word "perfection", we would certainly find the entry "Fullmetal Alchemist". I'll try to be brief, also because to be able to talk in depth about what makes this anime a real masterpiece and my favorite cartoon it would take hours of reading. I absolutely agree that compared to its 2007 counterpart, this differs considerably from the original manga, however it is in these differences that its strength lies: the desire to neglect, sometimes delete or even simplify characters and subplots. , but at the same time strengthen, analyze the main elements with greater strength and depth, thus giving space to one of the characters that I will always carry in my heart Maes Hughes, who in my opinion received a better treatment than the one I had in Brotherhood. Many dialogues have been structured to make the atmosphere dark, mysterious, but culminate with moments of hope, relief and that in a way make you feel good for the characters. We are talking about the characters: their psychological evolutions, their biographical backgrounds, their sufferings, their dark moments, their happy moments, their friends, relationships, the redemptions of bad guys like Greed and Scar; they allow the viewer to create real emotional and empathic bonds with the characters. Comedy is always an icing on the cake: never out of place and puts a good mood in us. In conclusion, this work is a masterpiece that everyone should admire at least once in their life, for any age. Final grade 12/10

Personally, I prefer this show to Brotherhood. Situations feel a lot more natural and I find characters and events more interesting. Every time I watch the first episode, I get chills. That tells you this show is doing something right. The animation is very nice, the music is great, and the story is engaging

Overall great but the manga and brotherhood are better

A darker, and significantly more different take on the FMA Brotherhood story.

A much better opening episode bundle than brotherhood. I loved it. Try and watch this series first and then brotherhood.

It is a good anime, but not one of the best ever made, the only thing that disappointed me in this anime was the story, in my opinion it is very badly told, and even because it is not faithful to the manga.

"Fullmetal Alchemist" was my first foray in to an anime series, so I have nothing else to compare it to - and I have to say it was pretty good. A quick synopsis - two young brothers, Ed and Al, dabble in alchemy in trying to bring their mother back to life with dire consequences. They then spend the ensuing four years searching their world for the Philosopher Stone to reverse what they have wrought, having many adventures along the way. The show quickly moves from almost stand alone episodes to a bigger, more complicated and more sinister story of what the Philosopher Stone really means as they run in to ensuing faction, including homunculi - soulless humans, that are all seeking its power. First off, it had a really good story line that kept me engaged through out all 51 episodes. Then the characters, led by Ed and Al, were well developed, with only a few sinking in to cartoonish caricatures. And the animation was well done - not Disney quality - but engaging. It did get a little overly complicated at times as it veered deeper in to dark territory, but you could pick the story line up pretty quickly. While it at times, especially towards the end, got kind of preachy, it generally took a hard look at good and evil and the blurring that occurs. Unfortunately, the ending was kind of pat and kind of not what you expected, but I guess they had to wrap it up somehow. So, if you have a about 20 hours to fritter away and you're new to anime, "Fullmetal Alchemist" is a good place to start.