A Flight to Remember
EPISODE: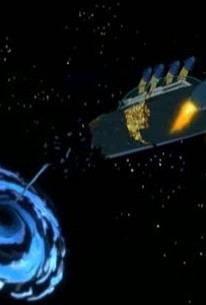 Episode Info
The first episode of the second season of Futurama is a take on the Hollywood blockbuster romance Titanic. During the Planet Express company vacation, the whole crew goes on a luxury space cruise. Leela pretends that Fry is her boyfriend in order to thwart the advances of the ship's captain, Zapp Brannigan. Amy also pretends that Fry is her boyfriend, so that her parents will stop trying to find her a husband. Meanwhile, Bender romances the rich old robot lady Countess De La Roca. This episode marked the first appearance of Hermes' wife, LaBarbara (voice of Dawnn Lewis), as well as Amy's parents, Leo (voice of Billy West) and Inez Wong (voice of Lauren Tom).
Discussion Forum
Discuss Futurama on our TV talk forum!