Ghost Wars: Season 1
(2017 - 2018)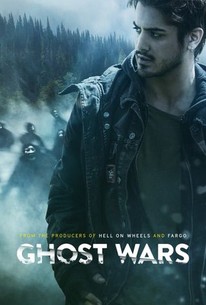 Where to watch
Buy from $1.99
Buy from $1.99
Buy from $1.99
You might also like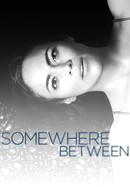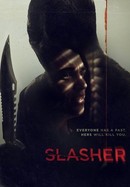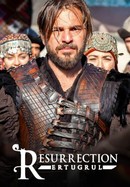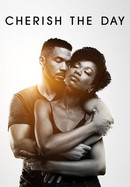 Rate And Review
Ghost Wars: Season 1 Photos
Audience Reviews for Ghost Wars: Season 1
pretty good, cute main actor :D

Terrible series with cheap CGI, bad acting, terrible directing and editing, made me cringe at how bad it was, I could not finish the first episode.

A bit far fetched but the mountains are very beautiful.

Love this tv series.. please make a season 2... only thing that annoyed me was Doug rennie aka Meat loaf. He was not the right actor for thay role. He's old.. It was annoying because he's not even intimidating at all 🤦🏾‍♀️ just makes it more frustrating. But i do think the chef sam that died in the morge, he was a real interesting character and ghost wars would have benefited from his presence.

Please, for the love of all that is good, do NOT watch this show. Do not! It's a waste of time, and I'll tell you why. It starts off with with strong atmosphere, I'll give it that. It's not that scary, but it's unsettling. Gotta love me a lesbian power couple, too. I don't know how the hell people give it a 72%. This show is trying to be a mix of supernatural and sci-fi. In doing so, it also tries compiling elements from other (more successful) shows/films of the genres. It's like the creators saw the things they liked and decided to use them because 'hey it worked for others, why not us?' It's like Ghost Whisperer meets Aliens meets Stranger Things (gotta have that huge science machine that blasts a hole through dimensions) meets every show that has the 'small town going crazy' vibe. It also has a Ghost Busters ghost fighting gun, and I'm not kidding you. It has the 'you try to leave but no matter where you go you come back to where you started' thing. We've all seen THAT a hundred times. It has murder ghosts and ghostly hallucinations leading to insanity, and one or two heartfelt moments amongst all the scary stuff. But it also has alien pods/alien births, and linked consciousnesses, and body jumping, and interdimensional cubes, and do you see where I'm going with this?? It tries to focus on all these things, but in doing so the show backs itself into a corner, unable to resolve any of it. It leads to an ending that had nothing leading up to it to make it make sense. You're sitting there wondering "that's IT? That's what we get?" I have never been more angry at a show for where it left me. The creators tried mushing these hundred elements together like some Frankenstein's monster, and presented it to us as if it were a perfect creation. In reality, it's an abominable mess. This show feels like the creators couldn't decide what they wanted to focus on, then said 'what the hell, let's do it ALL.' Except it doesn't work like that, and when are they going to learn that? It had potential to be a really cool look at death, and how it affects a small town. But as you watch it, you realize everything's borrowed from something else, and any cool concepts they had going for them lead to nothing in the end. A huge disappointment. I have spent hours, waiting for the point, waiting for the punchline. But it's not coming. It never will.

Very good TV show with so much potential, hopefully netflix will pick it up

Horrible storytelling! Completely inconsequential; no sense of space or time - people leave at noon, travel a couple of miles and it's evening. Worse is the threat posed by said ghosts - there's no point to it. The first half was bearable because of some ok ideas, but none are really followed through and the final episode is horrible! If you have to spend some days sedated and have been through everything on Netflix then maybe you should consider just sleeping it off rather than binge this show.

This show was awful! Cringe worthy acting, terrible story line and absolute garbage special effects. I'm being nice by giving it half a star. I love Kim, Meatloaf and Vincent, so I was excited for this line up but, sadly, they both get 2 thumbs down. Tbh, if I were them, I'd be embarrassed my name was attached to this pile of crap :'(

Kept me invested in the characters and the story. This was my favorite binge watch of the year.

Very good show has a few WTF moments but keeps you hooked!