You might also like
On Becoming a God in Central Florida
My Next Guest Needs No Introduction With David Letterman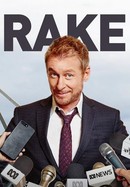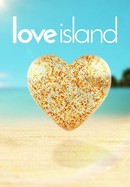 Rate And Review
News & Interviews for Glitch: Season 1
Audience Reviews for Glitch: Season 1
Too much of imagination.... too much of the impossible... to a point that the series is funny

Glitch Series1 Last episode 27.1.21 I have watched this first series before but am watching it again, to see if I can go through all of it this time. Concept is certainly different and I do like Australian films. I still enjoyed it the second time around. Some acting was a little cardboard but for all that I almost remember how it felt to see it for the first time. Would I recommend it, yes. Overall rating 6.5/0. D.B.

What started off as a good and promising tv series mutated into some weird zombie-philosophical play on the equilibrium between life and death and it got just awful. All the worse as it had a good and catchy start.

The acting is excellent and photography is good by the script lacks authenticity. It is so far fetched and has so many scientific holes as well as contradictions. It was good for passing the time but if tou have something else to watch I would consider the other option. I watched right to the end of season 1 to see if the story would resolve with gravitas but that was not to be.

Loved this fresh, creative series, the unexpected premise and surprising twists and turns. Also loved that it was fairly family safe - those tasteful Aussies know some of us don't want clinical "romantic" scenes. I cared about the characters and was intrigued by the story, so much so that I binge watched Season 1 and staggered to bed at 2 am. But it was worth it. (Okay, I did fast forward through a very few scenes, but that's par for the course for me.)

This is definitely a binge worthy show I loved all the acting except I couldn't really stand Kate's character through the entire show- other than her overall amazing show everyone has that one character they don't like in a show anyway right? Watch this show it's perfect for the days you just need a show to binge if it's your day off or a sick day

Watched the whole series as I'm a sucker for knowing what happens in the end. Initially intriguing, it became a labored story and I started wishing for it to be over already. Although well acted by most, ultimately felt like it was a waste of time.

Glitch has good acting with likeable characters, a good setting and a well written story. The only set back is that lack of development for some characters.

Show was good. Started out very great. Somewhere in the middle the show got off on plot holes, and characters that didnt even matter. The ending resolved itself very well and had a wholesome end of story. You like yep that's it the story's over that was a nice story. I reccomend.

Really good as far as maintaining a creepy atmosphere, great music score, compelling storyline that takes it in a better direction than 'The Returned'...but there are a lot of obvious plot holes and unrealities - Like how the hell is it possible to get out of a coffin with dirt piled on top of it? Let alone, possibly with the coffin sealed in a concrete box underground? Why aren't the ones not of this century more amazed/freaked out by things like cars, etc? That's one of the most fun things about this sort of plot and they didn't explore this much at all. The flashback scenes are cheesy and way too many good guy/bad guy flips and constant fight scenes. However, it is easy to overlook all of this because the actors are all so brilliant. This cast is just fantastic in every way. My biggest issue is the same problem a lot of American shows fell to in the last 20 years - The ridiculous plot devices and back-bending going on to include characters of every race, sexual identity, etc. When you're a slave to political correctness, the story suffers. It's killing movies and television today. Just when you think it can't get more groan-worthy, the addition of a Chinese character and a child victim of religious nuts in the 3rd season takes it even further with unnecessary characters and plot devices.