Where to watch
Buy
Subscription
Buy
Buy
You might also like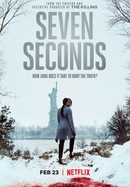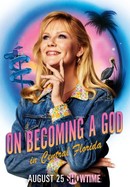 On Becoming a God in Central Florida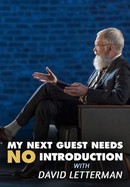 My Next Guest Needs No Introduction With David Letterman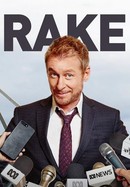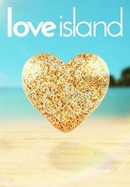 Rate And Review
News & Interviews for Glitch
Audience Reviews for Glitch: Season 1
The story line could of been better , the casting is terrible especially Hannah Monson who plays Kirstie, she should of been the 1 yall killed off in the beginning

Glitch had an interesting story line, but the main character the police officer with his return from the dead wife start getting it on without any regard to his current very pregnant wife. Oh my god they are such creeps. I tried to watch the show for the other characters and fast forward through the creep scenes until just seeing them made me feel like projectile vomiting. Faithfulness is sexy, manly and powerful not how these two main character creeps, yuk. Not even the birth of the baby touched these two cold heartered self centered arseholes.

A primeira temporada é boa, depois fica um lixo. A loira que volta dos mortos é não nojenta que acaba torcendo para ela morrer novamente.

If you need car chases, jump scares, and fountains of blood, leave. Oh, and there are plot holes (Vic why didn't you just drive across the bridge?). But if you want a really original premise and have the patience for characters literally rediscovering themselves in the context of every existential question worth asking, here's your jackpot. Workmanlike acting, legit dialogue, and many spaces for you to fill with your own hopes, fears, and anxieties. I enjoyed the first season, and I'm hoping for more of the same.

Australian series that's new for me. I didn't expect much but the storyline is interesting. Just how they act and the actors performance are a bit strange for me, however, I was thinking, maybe, that's just how they should act per director or per script so gave them a chance. It's not as fresh to me, the storyline (though interesting), and I like it so I got to finish it. 6 episodes is a bit short for me compared to what I'm used to (12 or more) but it's okay.

Me in the beginning of Episode 1: What a great idea and what a promising set! Me throughout the rest of episodes: What a terrible execution of an amazing idea!

Too much of imagination.... too much of the impossible... to a point that the series is funny

Glitch Series1 Last episode 27.1.21 I have watched this first series before but am watching it again, to see if I can go through all of it this time. Concept is certainly different and I do like Australian films. I still enjoyed it the second time around. Some acting was a little cardboard but for all that I almost remember how it felt to see it for the first time. Would I recommend it, yes. Overall rating 6.5/0. D.B.

What started off as a good and promising tv series mutated into some weird zombie-philosophical play on the equilibrium between life and death and it got just awful. All the worse as it had a good and catchy start.

The acting is excellent and photography is good by the script lacks authenticity. It is so far fetched and has so many scientific holes as well as contradictions. It was good for passing the time but if tou have something else to watch I would consider the other option. I watched right to the end of season 1 to see if the story would resolve with gravitas but that was not to be.
See Details