Gossip Girl: Season 6
(2012)
You might also like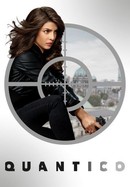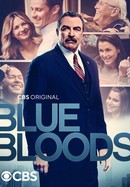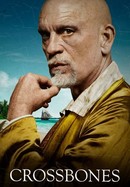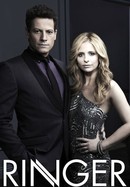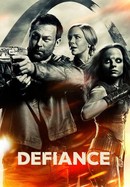 Rate And Review
Gossip Girl: Season 6 Photos
News & Interviews for Gossip Girl: Season 6
Audience Reviews for Gossip Girl: Season 6
This series, in addition to being super LAZY and REPEATED, does not bring any REPRESENTATION! There were several posters with 6 or 7 people, all cis and white heterosexuals, no BLACK guys, LGBTQIA + and no representation!!

Gossip Girl has been one of my guilty pleasures, having watched the series several times. I mean, who wouldn't love watching New York's privileged elite falling on their faces time and time again? But the ending, flashed forward five years to find we have ourselves a "happily ever after" ending? Oh heaven's no! Blair and Chuck still together after all that time? Oh come on now, there's no way those two could have stayed together all that time without tearing each other's heart out several times. Serena and Dan getting married in C&B's house? Okay, not her first wedding or it would have been an event that rivaled Blair's princess wedding. This would have been her third marriage that way she flitted from relationship to relationship, a few with Dan sprinkled in there as well. Don't get me wrong, I loved the show. It's just to me one of those shows where absolutely no one deserved any sort of happy ending... Well, Maybe Rufus and Eric... Okay, perhaps Nate as well.. But THAT'S IT! Oh, and I thought it was Dorota as well.

this show is great but chuck and blair deserved a big wedding. i don't like how the wedding was small and quick because of the cops.

This show did NOT age well for me. I rewatched again and yikes. But if you like toxic relationships and classist, ungrateful, priveleged and overall horrible human beings that somehow manage to get a happy ending, this is the show for you.

Even if it's big reveal is nonsense, the final season is a blast and the resolutions are satisfying.

great final season but i wished the final episode could of been done better

Blair and Chucks wedding sucked ass, the whole series all we was waiting for was them to get married for crying out loud?! Then then have a 60 second wedding at the end of it? mm mmm, no, is my answer to that. Last season was ruined by the last episode!!

great series, great actors, everyone needs to see.

In gossip girl the episode eleven of season six that is the end of the series could be better evolved. It was revealed who the gossip girl was and thus the less viable alternative.