Grimm: Season 5
(2015 - 2016)
You might also like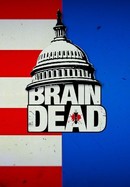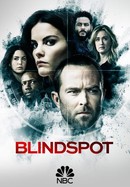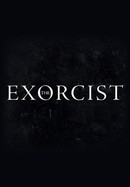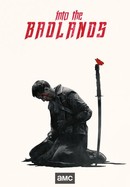 Rate And Review
News & Interviews for Grimm: Season 5
Audience Reviews for Grimm: Season 5
I obviously really enjoy the show because I watch it. But the seasons always jump the shark right at the very end. (Spoiler alert) They love establishing character traits and superpowers like Diana being able to... renard's girlfriend. So the established things like someone is highly protective of her parents and so does crazy s***. But then her mom is being literally strangled 20 ft away from her and she does nothing. And then for some reason Adeline who's basically being held hostage doesn't tell her daughter who strangled her... So basically terribly convenient storytelling where to advance the plot people don't say the most obvious things. I really think they should rename the show "people who don't know how to use cell phones" Or people who are useless at communicating essential information. Or people who conveniently have amnesia about everything that they've ever experienced. Still the actors pull through and are completely charming. But consistency in storyline, character drive and situational context would be nice.

Second part of the blonde trilogy. Ice blonde has it her way. Nothing romantic here. Boring boring and boring. Grimm becomes cold, heartless just like his blond.

loved it all the way through great story great chars

This season gets into the black claw and the Grimms history. Less monster of the week and more full picture

Still has good storyline and keeping you interested

Most of us have been brought up on fairy tales of one sort or another. Typically, the stories as told to us by our parents as we line our beds for them nightlight in the corner of the room, inevitably end with the phrase, "happily ever after." A few years ago to competing television networks came up with the same idea; show the horrific side of these innocent tales that amused us as children. For the Fox network, there supernatural entry into the fray is 'Grimm,' currently repaired and two at six seasons signaling the release of the fifth season Blu-ray/DVD. The success of this series relies on several strongly executed factors. The first is that the series is decided the character driven. Having a myriad of supernatural species, the Wesen, each with unique back stories, traits and abilities provide the major source of supernatural storylines. The central themes for the series rely on character development that is frequently mutually exclusive. The titular character, Nick Burkhardt (David Giuntoli), is a Seattle PD homicide detective was also a Grimm, a member of an ancient group of people devoted to eradicating Wesen. In the series began. He was the only one shouldering the responsibility and burden of knowing his true identity. But over time, some central characters will read into the secret. His girlfriend, Juliette Silverton (Bitsie Tulloch), was a veterinarian and eventually his fiancée initially had a difficult time in accepting the truth about the man she loves. His best friend/partner on the police force, Hank Griffin (Russell Hornsby) though he was delusional until Nick introduces him to a much larger world, in a similar context field supervisor, Sergeant Drew Wu (Reggie Lee), believed himself insane to the point of being temporarily committed to a mental institution. Grimms and Wesen are natural born enemies whose first instinct is to kill each other on the site. It's a shock to both communities. When Nick becomes best friends with clockmaker Monroe (Silas Weir Mitchell), a werewolf like Blutbad and eventually his wife, Rosalee (Bree Turner), a foxlike Fuchsbau. He was content with living alone until he met a pretty owner of a spice shop predominately frequently by other Wesen, which gives her particularly broad knowledge of Wesen, including their folklore, physiology, and weaknesses. This fifth season motivated by themes that deconstructed the established norms rebuilding them in new and frequently unexpected fashion. Among the most dramatic of this role, reversals destroyed the strong, loving bond between Nick and fiancée Juliet. Caught in the middle between Nick and one of his most persistent adversaries, the witch-like Hexenbiest, possessing strong magical abilities but in their true Wesen appearance, seen when the woge, is similar to a zombie with part of their face sloughing off the bones. In this season Juliette has no memory of Nick and has been transformed into Eve. A Hexenbiest of exceptional powers and strongly aligned with Hadrian's Wall, HW, a covert government agency opposing the radical Wesen organization, Black Claw, they are fanatically devoted to eliminating the Grimms and achieve global Wesen domination. The foundation of the various groups reinforces each other, weaving the major storylines into a consistent and intricately fashioned narrative. There is another power player on the board viding for control, the Royals. As the name implies, this is a group of humans ruling through hereditary authority that is fanatically obeyed by those that serve them. The police Captain in Nick's precinct, Sean Renard (Sasha Roiz), the bastard prince of King Viktor von Konigsburg (Alexis Denisof). Collectively their goal is to consolidate power and influence under their House destroying their enemies among the other royal Ines. They are adept at manipulation employing Wesen as henchmen. In this season he is pushed into politics becoming the major of Seattle. One western character who has been crucial to escalating events is Adalind Schade (Claire Coffee). Originally a lawyer she has been used as a deceitful means of gaining control over pivotal individuals usually through seduction. As such Adaline has a daughter by Renard and a son by Nick. The latter was while disguised as Juliette. These relationships also lead to Juliette turning into a Hexenbiest and eventually weaponized inti Eve by HW. She had always been ab archenemy to Nick determined to kill him but after being betrayed by several of the factions that employed her, she settled down with Nick to raise their son. When her daughter resurfaces, she used to force Adalind to become the fiancée of Renard to project a family man image during the campaign for mayor. Not all Wesen are evil; the breakdown is similar to human society. Some are quite timid for example Bud Wurstner (Danny Bruno), a beaver-like Eisbiber. Like most of his species, he desires nothing more than his family and friends and wants to stay as far away from danger as possible. In this season Bud remains an ally to Nick helping him whenever possible. One of Nick's best friends is Monroe (Silas Weir Mitchell) a Blutbad, the type of Wesen responsible for werewolf stories. He is fiercely loyal to Nick and lovingly married to Rosalee. In this season Nock and Monroe take a trip to Germany to track down an ancient artifact. They return with a chest that contains a stick wrapped in a cloth dating back to the time of the Crusades. Apparently, the stick has incredible powers of healing. It is not difficult to figure out where this plot device will lead. Hopefully, it will not be relegated to become a literal Deus ex Machina. The series could have easily become a mundane freak of the week vehicle to show off the use of special effects creature makeup. Thankfully, the showrunner has a talent for planning the long game. Many of the critical elements revealed in this season were a plant as long ago as season 1. The series is so successful because it is sufficiently bold to consider the audience as intelligent and fully capable of joining clues properly to arrive at the proper conclusion. By introducing a sense of mystery that is highly effective, more so than many mysteries based television series. Again, this possible as a result of the writers spreading out the exposition over several episodes or even seasons.The integration of the myriad of motivations and Macavelian schemes so masterfully achieved you are drawn inexorably into this strange world of humans, Grimms, Wesens, and Royals. There are such a carefully crafted and intricately woven interdependency of characters, groups, and situations creating an all-encompassing mythos At times events may superficially appear to be unrelated, but soon some connection to the greater story arc will be disclosed. Whether human, Wessen or other, the character are so incredibly drawn with attention to minute details that the audience has no problem at all relating to them as real individuals. Season six is about to begin and like all fans I'm anxious to return to the complicated world of a Grimm.

Consistently good. A must watch TV series.

Great show, Great Writing

Loving Grimm! Keep it coming guys-great work

Nice Ending. Keep the suspense up!