Happy!: Season 1
(2017 - 2018)
Where to watch
Buy
Subscription
Buy
Buy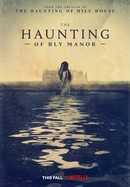 The Haunting of Bly Manor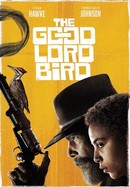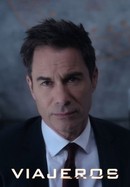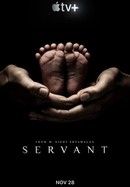 Rate And Review
News & Interviews for Happy!: Season 1
Audience Reviews for Happy!: Season 1
It was an amazing series! I hope to see more seasons in the future. I rate it a 10/10

It hooked me within first 2/3 minutes. Total madness at its finest. There are many genres in it, often they change in same episode, like a police story turning to pure 3D animation then to splatter... after a few episodes you expect everything could happen, like finding yourself watching a Spaghetti Western or Kaiju. The only positive (optimist) character - despite progressively being pushed into the "dark side" - is the unicorn Happy. The others are all a mix of good and bad (nearer to the latter), so you empatize with members of both sides, as the boundaries aren't SO clear. Definitely a great tv show, I strongly recommend it to "adventurous" viewers.

Bloody diabolical with a strange setting, just love it and felt ashamed due overlooking such gem

Love love love Happy! Totally upset they are not brining in season 3! Unfortunate it hadn't been well publisied to make the view count higher for the production to see it worth continuing! Hope they return to it and soon! Such a different take on dark comedy needs to be relived.

Happy! Season 1 doesn't care if it's offends you but what did you expect from one of the directors of Crank with its insanity and Patton Oswalt's fantastic voice over as a overly cheerful cartoon imagery friend

Just a straight up master piece really weird but funny, messed up but really good what else could we ask for? It's different and that's what I love about it both seasons are fantastic and you should definitely watch

I really like Happy! Season 1 better than Season 2. It's dark, it's funny, it's creepy. It's a lot like the movie Shoot 'Em Up. It actually reminds me of the TV series, Married With Children.

An ironic, irrational, wonderfull journey trough the porcelain angels of destruction and deconstruction that human mind have to offer. Is all connected

i am overrating this by a half a star or so because I am pissed (American pissed / not drunk) that it got canceled. It might take a minute to get into, sure, but it is better, funnier, more creative, than 98% of the bullshit that popular culture subscribes to. When you realize how stupid your average person is, then realize that half the people out there are less intelligent than that (~George Carlin), you realize how systematically the banality of entertainment and art that we are subjected to is. Since you've read this far, go check out Delicatessen - kinda an Amelie noir. Worth a watch. Might I offer you an egg in these trying times? Just did. Dominus vobiscum you dirty bastard.

I was walking with a friend the other day, talking about our favourite Christmas movies and shows it suddenly popped in my mind that there had been a show the previous year, or the year before that, or maybe even the year before that, that I had thought was so incredibly brilliant, so hilarious and outrageous that surely I'd never forget it. The only things I remembered exactly about the show was that it had been on Netflix, and it had starred Christopher Meloni of Law & Order SVU and Oz fame. I remembered that well because Meloni has come to be known as subtle stoic type of actor and, in this show that I couldn't remember the name of, he goes over the top with an abandon that we've only come to expect from John Malkovich or Billy Bob Thornton. What the hell was the name of that show?! When I got home I looked it up. And discovered there was a second season set around Easter. The name of the show is Happy!, and I decided to watch the Christmas season again. I mean, surely it couldn't have been that great if I forgot the name. It is that great and more. And I will never forget the name again. I binge watched the entire first/Christmas season last night. And it's even better and more hilarious the second time around. The premise of Happy! is this: An alcoholic drug addicted ex cop is visited by the imaginary friend of the daughter he doesn't know he has after she has been kidnapped by a grungy meth smoking Santa Claus along with many other children. Yup. I know that doesn't sound like it could work or be funny at all, but, as is true for The Misfits and Wayne, Happy!'s very weirdness and outrageousness is what makes it both brilliant and fall out of your chair hilarious. Christopher Meloni is perfectly cast. We've come to know him as a manly and very serious detective. He takes that expectation, your expectation of the kind of actor you've come to know, and explodes it outwards and upside done. It is a truly bravura performance. If you didn't already love Meloni, hell, even if you did, he is going to leave you stunned and among his biggest fans. The script is filled with ridiculous names and characters, all brilliantly played, including a mobster known only as Blue and a psychopathic torturer known only as Smoothie. And then there is Happy himself. A cartoon horse voiced wonderfully by Patton Oswalt. This show just gets weirder and more wonderful. You just have to throw your suspension of disbelief out the window and enjoy the wonderful so wrong that it's right ride that is Happy!. I haven't started the second/Easter season yet. I may go back and watch the first season all over again. I loved it that much. If you loved The Misfits and Wayne (And what kind of dead humorless soul would you have to have to not love those shows...), you will adore Happy! It's on Netflix and you should watch it right now! And we should definitely make this a Christmas tradition. Don't tell you're parents, don't let your kids watch, but lets get together and watch Happy! every Christmas. I definitely am going to be doing that from now on! Happy! may not give you the Christmas spirit, but I can practically guarantee you that you will have a big smile on your face throughout. I can't promise that you won't hurt yourself laughing.