Homeland: Season 1
(2011)
You might also like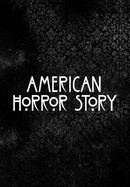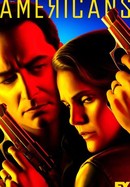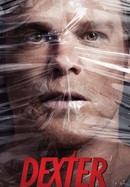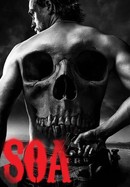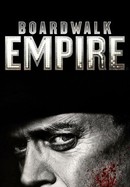 Rate And Review
Homeland: Season 1 Photos
News & Interviews for Homeland: Season 1
Audience Reviews for Homeland: Season 1
Pretty good show, but I am a bit alarmed as to how they are going to spin it out over 4 seasons !

Top level writing and brilliant acting. Loved it!

A bipolar CIA operative becomes convinced a prisoner of war has been turned by al-Qaeda and is planning to carry out a terrorist attack on American soil. Creators:Alex Gansa, Howard Gordon Stars:Claire Danes, Mandy Patinkin, Damian Lewis The winner of 6 Emmy Awards including Outstanding Drama Series, Homeland is an edge-of-your-seat sensation. Marine Sergeant Nicholas Brody is both a decorated hero and a serious threat. CIA officer Carrie Mathison is tops in her field despite being bipolar. The delicate dance these two complex characters perform, built on lies, suspicion, and desire, is at the heart of this gripping, emotional thriller in which nothing short of the fate of our nation is at stake. Truly an incredible season, from start to finish, gripping, tightly plotted , action scenes and twists galore . One of the best written TV series I've ever seen. It's a perfect puzzle - each episode provides fragments, little pieces that at the end come together in a suspenseful way. Homeland is an addictive, politically resonant spy thriller and compelling character study that benefits from superb performances. 4 - Truly an incredible season, from start to finish, gripping, tightly plotted, with some 24-esque action scenes and twists galore, not to mention the amazing rivalry between the american and pakistani intelligence forces. 1 - One of the best written TV seasons I've ever seen. It's a perfect puzzle - each episode provides fragments, little pieces that at the end come together in a beautiful way. 8 - It's hard to say that later Homeland is "better" than those chaotic early years, but mentor-mentee friction between Carrie and Saul was worth sticking around for. And the finale was, above all else, a satisfying pay-off to that relationship. 7 - Yevgeny was an amazing villain, may have actually been the best of the show (I'm not really counting Brody as one). I also loved the constantly increasing scope of the season - it began with Carrie running ops off the book, and ended in Russia as part of an official delegation. 2 - Many had thought Homeland would've been better off if it concludes the Brody story with S1. And at first, S2 seems to support that arguement, as initially it does feel a little bit like a retread, that it would just be a repeat of S1. But it quickly changes tune, as the whole show gets flipped on its head with Brody getting captured. And from thereon, it was fantastic. 3 - Painfully slow start - not to mention that seeing Carrie and Saul crap on each other felt wrong. But midway into the season, they reveal THE twist, which retroactively makes you go "oh!" And from thereon, amazing. Brody's mission was probably my favorite arc in the whole show, and the finale actually made me cry, which is very rare of any tv show. However, no matter how much the twist may "redeem" the early episodes, in the moment, they were just not very enjoyable. 6 - Similiar story to S3 - a very slow start, then suddenly the big event occurs, and everything gets shifted into top gear. Quinn was the star of this season, and Rupert Friend has done an incredible job at his portrayal. 5 - I still liked this season, and it had a very strong start - and, I absolutely love that they shot the whole thing in Germany - gave it a really cool atmosphere. But.. on rewatch, I realized how much I hate what they've done with Quinn after the first few episodes. He just stumbles from one bad situation to another. The writers had the right idea of Quinn essentially fulfilling the role of an assassin initially, and I wish that was just how it was the entire season. The entire terrorist subplot should have been culled, with the focus being entirely on Alison and her treason.

Nicht alle Aspekte des Deals mit diesem Unternehmen sind ideal

Usual US american heroe propaganda "We kill civilians abroad but that's ok cos we are the good guys but anyone who retaliates is evil especially if they have brown skin and are muslims"

Once you get past the constant reminder that she's crazy, it's a good watch. We get it though, you don't have to keep going into the crazy story line, it's not all that interesting.

Certainly involving and dramatic but - a little like "24" - it sometimes felt that the story was being filled or fleshed out just to make up the run time. Added to that, some of the story twists stretched credibility or were just left hanging. However, the performances are genuinely exactly and Clare Danes was sensational

This season was full of continuity problems that distracted from the story

Homeland is one of those shows that makes people think about everything that goes on around the world, related not only to CIA, GRU, ISI, but most importantly it teaches you to put things into perspective and not judge people directly. Everyone has their reasons and their causes for behaving in certain ways, but the most important thing is being able to realize that people think differently for many reasons. It is not the worst, it's what makes us human in the first place. This show is about putting yourself in someone else's shoes. It sounds cliché, but it might save the day, the month, the year or the world! Regarding the show, the actors are amazing. Don't stop watching after season 3.

typical series about cia/fbi stuff between us vs m.e.