How to Fix a Drug Scandal: Miniseries
(2020)
You might also like
This Giant Beast That Is the Global Economy
The Goop Lab With Gwyneth Paltrow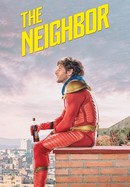 Rate And Review
How to Fix a Drug Scandal: Miniseries Photos
News & Interviews for How to Fix a Drug Scandal: Miniseries
Audience Reviews for How to Fix a Drug Scandal: Miniseries
Watching this series is probably the most pointless thing I've ever done with my life and that includes spending 2 years at an expensive art school only to end up with 6 transferable credits when I was over art school. I have no idea why it matters if a chemist had tampered with evidence. If that evidence got her high, IT WAS DRUGS. The crime that the defendant is accused of committing was, in fact, committed. Like are these flaky ass film makers really out here trying to convince us that a huge number of people accused of selling drugs were actually selling FAKE DRUGS???! What on earth is happening???? Who is selling fake drugs??? Who's is BUYING fake drugs for that matter??? Is this a rampant problem in the streets??? All these dudes in jail for peddling FAKE drugs????Just....WHHYYHY???? WHAT WAS THIS EVEN MADE??????? Why would anyone ever have fake drugs on them for any reason? And if they had a reason, that reason is ILLEGAL. So again, I ask, WHY WAS THIS MADE??? Nothing these chemists did effected any of the cases!! Whether someone is carrying around, selling or buying fake drugs or real drugs, THEY ARE BREAKING THE LAW.

This is a must watch for all Americans.

An insanely complicated true story worth telling, but the documentary itself is too long and weirdly paced.