How to Sell Drugs Online (Fast)
(2021)
Where to watch
Subscription
You might also like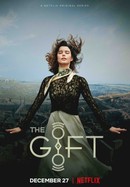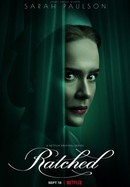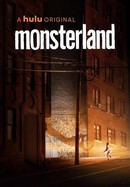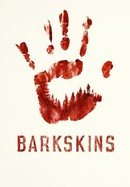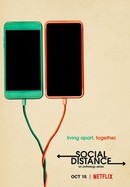 Rate And Review
How to Sell Drugs Online (Fast): Season 3 Videos
How to Sell Drugs Online (Fast): Season 3 Photos
News & Interviews for How to Sell Drugs Online (Fast)
There are no critic reviews yet for How to Sell Drugs Online (Fast): Season 3. Keep checking Rotten Tomatoes for updates!
Audience Reviews for How to Sell Drugs Online (Fast): Season 3
How to Sell Drugs Online Fast is a series that mixes the conflicts of the millennial generation with what would otherwise risk being just the typical drug trafficking story. The German operation constitutes a phenomenology of power that passes through the figure of its protagonist Moritz Zimmermann. But, although the individual and entrepreneurial aspect is always present in the episodes, it is the irony of the writing and the inventive ideas on a visual level that conquer the viewer, for a series that is inspired by real events, then knowing how to mix them up and make them a story. wacky, Machiavellian and funny

Great show and a great twist in season 3. Surpised that this series has not got even enough critic review to get a critic rating. Hypocrisy is when people follow mass media and marketing but call them selves critic.

Awesome season, awesome ending to this story. I thought after season 2 ended that then it was the perfect ending and season 3 would be a reheated chop but I have to say they made it even better.

I took off a star only because it was just 6 episodes / 3 hours long. Wanted it to be much more longer. Love the entire series

So, How to sell drugs online (fast) comes full circle. While the first series will always be the best, the third season takes things out on a high, albeit a predictable ending. But from the beginning we all knew how it would roughly end. I love the humour and characters in it, and the acting is top notch. There was the hint of a suggestion that there may be a fourth but I personally think this is the right place to leave it. Danke Netflix for this little gem.

buena en casi todo sentido

[⭐️74%] Whilst still managing to maintain its loveable style and fast paced episodes which allow this to be very easy to binge, the third (and what looks set to be final) season of this How to Sell Drugs Online (Fast) easily delivers the worst of the three. It is by no means bad, it is still highly entertaining however the short paced episodes and season felt way too convoluted for what initially started as a simple teenage drug drama. Having paid homages to Breaking Bad in previous seasons, this season tries to act like it is on the same pedigree with some of the big twists and character decisions which felt out of nature or tedious by the end of the season. New characters brought in or those given more screen time only managed to sink this season lower than those before. For returning viewers, it'll still be just as binge-able as the seasons as before, however the flaws which bring it lower than season one and two make it noticeable that it was too ambitious with what appears to be the shows conclusion.

Having thoroughly enjoyed the first and second series, for the quick witted dialogue, contemporary graphics and slick cinematography. I was naturally very excited for the third instalment of HTSDOF. However, although this series enjoys the same look and feel as well as a host of quirky pop culture references and homages to great shows and films, the story seemed contrived, forced, and at times a little melodramatic; in stark contrast to the deadpan and admiringly awkward feel to the first two instalments. As a self confessed, liberally thinking 20 something, although I agreed with most of the political themes, I did find them a little on the nose, and lacked any real subtlety to be taken seriously by an older or more politically minded audience. That being said, I still enjoyed the series (and not just for the German practice) and I'm still of the opinion it's one of the best Netflix have produced. An honourable mention to the fantastic actors, as they're all absolutely fantastic, and I look forward to seeing some of the younger cast members in future German and intentional series. In short: not as good as the first two, but well worth the ride!
See Details