Where to watch
Subscription
Buy
You might also like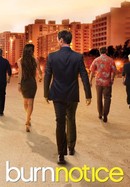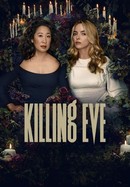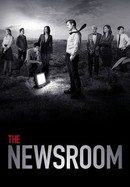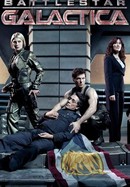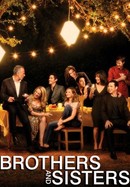 Rate And Review
Audience Reviews for Humans: Season 3
Absolutely fantastic, great plot and storyline, lovely characters and great 'synth' acting . Can not get enough of it! Recommend it to anyone. Can't believe they haven't made the 4 series yet, please do!

Uncle! I only made it 4 episodes. I liked the first few seasons, but could not stop looking at my phone on the third. What was it even about? Yeah, as soon as AI becomes sentient it will wallow around in emotional turmoil. Unforgivably boring.

This show gave a tamer approach to the concepts introduced in HBO's Westworld show. It still has massive depth equivalent to that of films and tv shows that have broached the topics similar to the ones in Humans. (These films and tv shows I am referring to include Ex Machina, Westworld, Blade Runner and Blade Runner 2049). It still allowed people to empathize with each character without making each character's arc excruciatingly painful.

Eye colour seems like a pretty flawed means of identifying good from bad robots and why does nobody just turn off the robots by pressing their chin when in conflicts with them? Attempts to be more political but feels oversimplified.

Amazing series. Watched them all in two days, constantly entertaining, gripping, and great characters. Metaphors were beautiful and I was disappointed it ended.

Too bad it got canceled...

Great scifi series and probably how things will go down in 50 years when AI develops consciousness.

Incredible a must see!!! Loved every episode!!

(Note: There are no spoilers for this season, but I will be mentioning the basic setup if you still want to be surprised for the end of season 2). Liked this season more than 2 and less than 1. This is what season 2 should have been, which suffered from muddled antagonists. All the Synths (robots) have finally obtained consciousness. Of course, this leads to resistance and persecution from the human population. I kind of appreciate how dark this goes. The show really delves into the conflict, and the little guys just trying to be decent above it all. The cast remains good. I particularly liked Laura's evolution having now become a lawyer representing Synth rights despite the backlash. Actress Katherine Parkinson (also from the IT Crowd) does a wonderfully determined performance. Plus, this season managed to elevate two of the less interesting characters. Laura's husband Joe, who was a bit of a goober last season, has a really emotional arch. And Max, who was always the positive/partially naive Synth, is now the leader of a faction of his kind and is forced to make the hard choices. The reason I don't like this as much as the first season is because I thought that it was better plotted. The first couple of seasons allowed the audience time to breathe and see the characters live their lives. Here everything is focused on the conflict and the creators seem more interested in looking at the extremes than the middle ground. Also, some of the characters aren't served that well. Niska has a rather drawn out subplot that isolates her from the rest of the cast. Joe and Laura's son Theo barely gets any screen time. It probably doesn't help that his entire plot last season was his relationship with a character played by a pre-Black Panther Letitia Wright, and I think we all know she doesn't need to be back in a minor TV role.
See Details