Insatiable: Season 1
(2018)
You might also like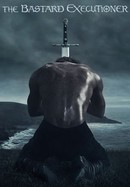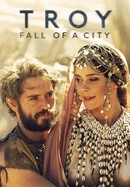 Rate And Review
Insatiable: Season 1 Videos
Insatiable: Season 1 Photos
News & Interviews for Insatiable: Season 1
Audience Reviews for Insatiable: Season 1
I loved this show so much. Deliciously dark humor.

Love it, fun ride, weird but fun! Great cast, still hoping for a season 3!

A primeira temporada achei bastante legal acompanhei e fiquei um dia todo assistindo principalmente porque Debby Ryan marcou minha infância em Zack and Cody.

I'm guilty of judging the show by its box art and skipping over it several times thinking it was a teen drama. Perhaps that's part of the reason the reviews are so low -- people expecting something lighthearted like "Friends" or "Big Bang Theory" weren't prepared for the dark humor of this show. I'm glad I finally gave it a chance and sad to see it got canned. If you're a fan of "It's Always Sunny in Philadelphia" or "The Boys," you'll probably enjoy this show. While I loathe people who go out of their way to tell others to stop being so sensitive and harp on cancel culture, at risk of sounding that way, I question if this show was a victim of a bunch of easily offended sticks in the mud or southern beauty pageant fans that are incapable of seeing humor in something they've deemed too sensitive to make light of and feel like they're being made fun of. Not all art is supposed to be some deep transformative narrative that takes on injustice and changes the world. There's nothing nefarious with the levity of this show. I think it's is a great example of satirical comedy and likely wouldn't have been rated so low if it came out 10 years ago. I think the audience score rating of over 80% favorable is far more representative of how good this show actually is and how out of touch the critics' score of 11% who initially reviewed it is.

Oh..my..goodness. Patty at first had my heart but then I feel like whenever she finally got her way someone else came and destroyed her. Patty is literally a murderer who gets away with everything. She outed 2 people, killed people, and literally everything Bob did to her was for nothing. Bob is....something else he literally dangles a carrot in her face but is called "an opportunist" A literal definition of a train wreck.bALSO the Biphobia in this show is off the charts!!! Definitely not a good message by saying Bisexuality doesn't exist from so many characters make...it...stop. The performances were really well done. With new writers, and a redemption maybe this might be better than Riverdale...

I get the dark humor but what I did not stand was Patty and her constantly saying she's not a bad person while she's killing a dude and then someone tells her she's a murder and she gets offended "omg you think I'm a murderer " yeah no shit!! That's because you are ?? It got so annoying with the amount of time she said that.

This series is sick, i mean really sick. There is nothing else to say. This series is sick on all levels, people die by the hands of a "innocent" former overweighr girl who only cares about herself yet the show tries to justify her crimes. I couldnt handle the final episode of season 1 as she kills her ex boyfriend with a crowbar because he says that she's bad person, even though he kidnapped another girl who he wanted to kill with Patty(main character) the main character just moments before attempted to kidnap too. This series. Is. Sick. This isnt even the worst events, but i wont bother writing them down.

This tv show was my favourite thing to watch for a long time, ironically and unironically. Crossing my fingers for season 3 but we'll see. The dialogue is corny and ham-fisted. The story is often nonsensical and all over the place. The characters, though extremely entertaining, fun and often relatable, are not realistic in the slightest. But Patty and her relationship to the other characters, as well as all the side characters' relationships to each other are just so entertaining to witness and feel so heartfelt and genuine that I don't care. Despite Patty's cynical personality, I want her to succeed. She does some awful things, but she always drags herself back to reality, with the help of her friends, to show empathy and regret for her actions. She's very much a tragic character. She's a victim of her own obsession with revenge that continuously deludes her into believing that she is the victim, when she's often the perpetrator. She is the literal antithesis of a Mary Sue. She has many many character flaws. She's cynical, aggressive, callous, manipulative, resentful, etc. Things rarely ever go her way and her victories are often very brief. Despite her physical transformation at the start, which brings a brief shot of euphoria as people around her change how they perceive her, she retains the ugly personality underneath and has to face the reality that beauty isn't just visual and a skinny body wouldn't magically make her happy. When she hurts those around her, they will call her out. This show is f***ing dark and can stray away from the more campy aspects to be legitimately uncomfortable. The scene where she relapses is a great example of this. But if not for the often ridiculous story and hammy dialogue, I would not have found it anywhere near as entertaining as I did. Please Netflix, let the fun continue, I beg of you.

This black comedy is all about authenticity - people searching for their true selves - whether it is the teen heroine herself, or her drunken mother, or her best girl friend, or her mentor Bob, or his wife or his gay lover. Nearly every main character in the story is fighting for her or his own realization in competition with that of the others. This TV series will become a cult. It is bold, imaginative, hilarious, and fearless. Its cynical and satirical humour, which doesn't give a damn about perceived political correctness, reminds us of free spirited classical comedies like Absoluetly Fabulous, and Mondy Python. Congratulations!

I was hopeful in the beginning, it looked like a fun series, but it very quickly stopped being about training for beauty pageants to take revenge on school bullies, and at one point a whole story arch where the main character's convinced she's possessed by a literal demon enters the scene. The issue with Insatiable is that it feels like many different plots jammed together, and it makes for an objectively bad story. Characters who do criminally shitty things are forgiven or forgotten about, small matters are overreacted to, and happiness can never last, as something cheap and dumb will always happen to take it away. As is also common in these genres, the drama exists out of hasty romances and immediate break-ups.