It's Always Sunny in Philadelphia: Season 1
(2005)
You might also like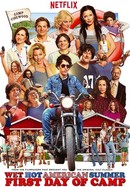 Wet Hot American Summer: First Day of Camp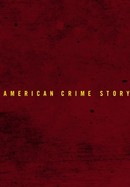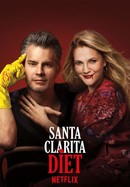 Rate And Review
It's Always Sunny in Philadelphia: Season 1 Photos
News & Interviews for It's Always Sunny in Philadelphia: Season 1
Audience Reviews for It's Always Sunny in Philadelphia: Season 1
An amazing start to the series, just wished it was longer.

I am pretty sure if you weren't a teenager or pre-teen watching this in 2005 when it came out then there is no way you can find this funny.

I'm going to be reviewing the first season, since I've already forgotten most of what I've watched in the "newer" seasons. So think of this as an entire "show review," instead of only the first season. Anyways, this show was great. The music was good, a lot of the jokes landed, and the acting was spot on. I didn't watch the full show, but I did watch most of it. And from what I've seen, I can definitely recommend it. 75%

The most offensive comedy begins

In the days before Danny Devito, It's Always Sunny in Philadelphia positioned itself as a spiritual successor to Seinfeld. That is if the protagonists of Seinfeld were all sociopaths. All the elements which would make the series such a great and long-lasting staple of any hardcore comedy diet are present in season 1. Devito does ultimately give the show some more flavor and credibility in subsequent seasons but that doesn't mean there isn't plenty to love and enjoy in the first season. Each of the 7 episodes holds it own but my personal favorites are episode 3 "Underage Drinking: A National Concern" and episode 7 "Charlie Got Molested".

Daddy devito isn't in it yet, but still great. The abortion episode slaps so hard.

Unlikable personality traits, criminal behavior, total lack of growth and downright depravity is what makes the characters in this show stand out, and thus also the show among the masses of sitcoms. It takes the 'formula' for a successful sitcom and flips it on its head, much like Seinfeld. Join this with well-timed comedy and genius satire, then you'll have yourself a great show that could last many years.

Funniest show on tv; but you have to watch from the beginning to understand it and appreciate the character development / jokes.

Not the finest series, but some great highlights, and just a show getting into it's stride. Cast is clearly very talented and writing team also. Having seen every episode multiple times, what I find particularly weird about this season is the gang are sometimes nice, and have morals!

Started off as a perfectly good sophomoric sitcom that had just about begun to find itself when Devito came on and the dumb factor was turnt up to 11. Tried a few more episodes after that and just couldn't like it no matter how hard I tried.