It's Always Sunny in Philadelphia: Season 15
(2021)
You might also like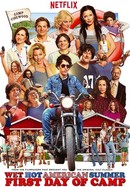 Wet Hot American Summer: First Day of Camp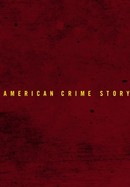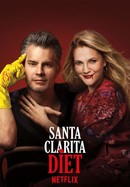 Rate And Review
It's Always Sunny in Philadelphia: Season 15 Videos
It's Always Sunny in Philadelphia: Season 15 Photos
Audience Reviews for It's Always Sunny in Philadelphia: Season 15
I'm bouncing between 3 and 4 stars as parts felt a bit phony, possibly even a little bit too woke at times. On the other hand, taking the gang to Ireland and seeing what nonsense they get into was pretty enjoyable. The final scene of the last episode got the show a 3 1/2 instead of a 3 in my books. Is this one of their best seasons yet? Nah, not really. Is it still an enjoyable watch? For sure, it's still well worth watching and can even be finished in a single evening after work.

These last few seasons have felt phoned in. Might as well put Ben Affleck in the cast to put a cherry on top. Please stop making content just to have "something to put out" and have some pride in the product you produce. What a disappointment and waste of time. Just fade away like the cast of Reno 911.

It's a decently funny season of Television but by IASIP standards, this season was quite mediocre. The show continues to retire old running gags in favor of more on-the-nose political commentary that often falls flat. So many shows are making fun of politics and Covid deniers and antivaxxers and what's going on in the world around us. So, It is difficult for It's always sunny to come up with commentary that feels unique and new. They should stick to the gang running bizarre schemes and ridiculous plans in their own toxic bubble. That's what made the show great for the first 12 seasons.

The decline in quality continues. The quit while you're ahead train left the station a few seasons ago sadly.

The Ireland story arc makes this season. Relevant social commentary sprinkled throughout all 8 episodes. Excited for what they come up with next.

The worst season since season 1. The tone is off and feels like a complete different show this series. Everything is over done and it feels like it's insisting on itself. Dennis goes to psychotic, Charlie becomes to self aware and frank becomes to paternal. Charlie of all characters shouldn't be one that is lecturing about taking vaccines, this is a character who admits to eating rocks instead of eggs in the episode just before. Dee and Macs stories aren't to bad and they still feel pretty consistent in my opinion. The gang are definitely most entertaining when they are in their own little bubble in Philly getting up to their shenanigans. The series long story format doesn't work to well for this show, the dynamics work better when we get episodic stories.

More make up and shattered acting then ever before. Trying too hard. And I'm the biggest fan.

The show hasn't sucked this bad since Season 1 and 2.

Definitely a cartoonish, inflated and overly self aware piece of mediocrity

It feels like after a stumbling past two seasons in this "new era", Sunny is finally finding its footing once again and I'm glad to see it. Even after Sunny has been dragged up the highest mountain, slid up the steepest hill, and thrown into the sea, it still manages to find ways to tell stories in different ways and have fun experimenting with these things. Even though I wasn't laughing my way through every single scene, each episode still left me with something to think about, and to me, that's just as fulfilling! It seems like they've really found these characters' voices again and the writing this season was stronger because of it. Dee finally got her chance to shine and she didn't waste a single second. It was great to see her being pushed to her full potential and I hope we will get to see even more of her in the next few seasons. The writing this season was smart and clever, Sunny's handle on satire is still as firm as ever. The Sunny team perfectly captured the chaos and uncertainty that has clouded the past two years and even dove into certain events and subject matter that most media hasn't been as eager to address. When Dee got hit by a car for a second time in the same episode after thinking she was finally getting a hang of things in this new and unpredictable world, it was the perfect metaphor. 'The Gang Makes Lethal Weapon 7' gets better with every re-watch and the ending packs such a perfect punch. 'The Gang Replaces Dee with a Monkey' had perhaps my favorite script of the season. When we got to episodes 5 and 6, that was really the high point for this season. It had so many of the most memorable moments and the directing done by Megan Ganz did each episode perfect justice and I hope we will get to see more of her directing in future seasons. The continued exploration into the layered emotional realities of these characters and their relationships remains refreshing and creates unexpected moments. The awkward exchange between Frank and Dennis after Frank pays him a compliment was weirdly sweet and has become one of my favorite moments of the season. That lovely reunion at the end (despite some overshadowing by very obvious product placement... a joke in itself right there lol) where the gang comes to their senses and helps Charlie was a great last few scenes, very Thunder Gun! An appropriately emotionally drained, yet heart-warming season finale to cap off a season that offered more of a cathartic experience than I'd anticipated. I'm only even more excited now to see how life at paddy's pub continues in these next few seasons... Especially if they do wind up hearing from the IRS.