Tom Clancy's Jack Ryan: Season 2
(2019)
You might also like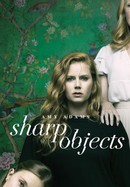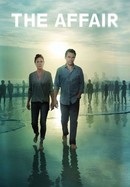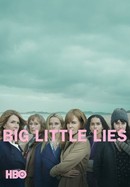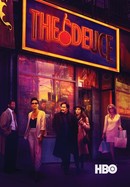 Rate And Review
Tom Clancy's Jack Ryan: Season 2 Videos
Tom Clancy's Jack Ryan: Season 2 Photos
News & Interviews for Tom Clancy's Jack Ryan: Season 2
Audience Reviews for Tom Clancy's Jack Ryan: Season 2
Tom Clancy didn't write this garbage. Unwatchable. Clancy must be turning in his grave, but hey, good money for the family estate. At least season 1 was just about the right side of credible, but season 2 is a joke. Had to stop watching before the end of the first episode as I was in danger of putting my boot through the screen

Pretty good. I like John Krasinski. As usual, he did a good job. Tom Clancy does a good job of storytelling.

The season was a big drop off from season 1, but then that last episode happened and it was possibly the most unbelievable counter intelligence narrative I've ever seen. Just awful.

A sure recipe on how to utterly destroy such a promising TV show, which it was in Season 1. A pathetic exercise in "wokeism" - a new religion based on lies and deception.

What an imperialist one side self serving piece of junk. So much emotion when a gringo looses one friend but he killed dozens of innocent people along the way. Sad thing is that the realistic parts of similar to what happens in US client states with no regard to human rights. Down with colonialism and freedom to Latin America.

This is that kind of show that makes you think if Game of Thrones really spent enough money.

This is a high tech military version of a Kung Fu movie where the enemy soldiers walk into the bullets.

Much worse than 1 season. I stopped watching after fifth episode. This show went from ok to absolutely ridiculous, the plot does not make sense, what characters are doing does not make sense, back story of Uber is just waste of time. Just bad, sooo bad. Don't waste time on it.

A Segunda temporada foi uma queda de expectativa, ja que ela tenta imitar ou até mesmo adaptar "Perigo Real e Imediato. Apesar de ser divertida, a trama da temporada se perde com a tematica da vingança pessoal de Jack Ryan. Espero que a 3 seja melhor.

C'mon!!! Seriously? Now US is this kind of superhero that comes and goes out of Venezuela like if he owned the country...their militarily kills everyone and they enter the presidential palace like if they were in their own house...and Venezuela is the bad guy but not US at all...because who wants to keep all the oil & natural resources...not US right? XD this is the worst tv show I have seen ever, season 1 was ok, but this one went beyond limits, like some kind of bollywood show.