King of the Hill: Season 4
(1999 - 2000)
SEASON: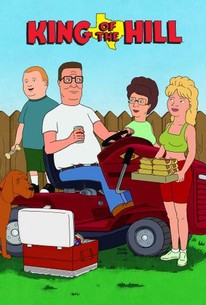 Rate And Review
King of the Hill: Season 4 Photos
Audience Reviews for King of the Hill: Season 4
King of the Hill was a great show right from the pilot, and this fourth season only augmented the series' established strengths. For one, this season showed how the series was more continuity heavy than other animated series at the time. Not only did we get a satisfying resolution to last season's shocking cliffhanger, but also allowed its effects to carry out for a few more episodes. Asides from that, this season also features an engaging two-part whodunnit, that was particularly edgy for its time, and in a very intelligent way. King of the Hill's detailed character relationships was always one of its strongest cards, and this season features some of the best episodes in that regard, including one that explicates on the three-way love affair between Dale, Nancy and John Redcorn, and might actually be the year's most heartfelt turn. After giving this brilliant season a thorough viewing, it's fully understandable that one might really ponder why King of the Hill never got the attention or popularity of its animated peers (i.e. Simpsons, South Park, Family Guy). In short, it's likely because audiences weren't so privy towards a cartoon that favored a sense of realism, but those attached to the idea would certainly find one of the best-written sit-coms on television!