Legacies: Season 3
(2021)
Where to watch
Buy from $1.99
Subscription
Buy from $1.99
Buy from $1.99
You might also like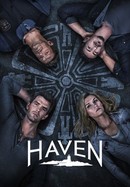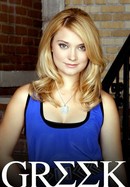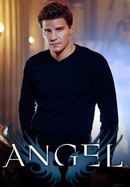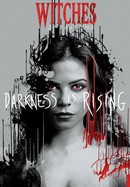 Rate And Review
Legacies: Season 3 Videos
Legacies: Season 3 Photos
Audience Reviews for Legacies: Season 3
Season 3 continued to be as entertaining as previouis seasons.

Still entertaining but the final 5/6 Episodes do drag on somewhat and repeat many romantic troupes it's used already earlier in its character development. Hopefully these more mundane final episodes might serve as fodder for a sprawling set of new relationships and new adventures in the fourth season.

It has been a while since I have been this disappointed with a new season. This show has no identity or thrill to it at all. I defended Legacies for a long time from the more angry part of the TVD-universe fandom but I have to admit reached the same point as them: This is really sad when you watched the original shows and not because it is different but because it is simply not good (anymore). The potential was there and I am honestly so confused because a lot of the people involved have worked in this franchise before. What happened?

Season 2 of 'Legacies' ended quite quickly but with some resolutions and developments Hope saved Josie from the dark magic she unleashed inside of her The Necromancer absorbed it but Hope remained unconscious Malivore plans to use Landon to use the power of the Phoenix to ascend But as long as Landon stays dead he'll stay in the pit Season 3 opens with the students reeling from the aftermath Josie left in her wake being consumed by dark magic, Landon's spirit shows up with the Necromancer, more monsters show up from the pit, and Hope remains out of commission When she does come back she and Landon are not in the same place they were before but they slowly work their way back There's a special episode that is a straight up musical recounting the early days of the Salvatore School being founded with all the students playing many of the characters from the previous shows including Elena, Stefan, Damon, Caroline etc. Another episode is a throwback to 1980s slasher movies Josie wants to lead a normal life free of magic so she's thinking about transferring to Mystic Falls High She develops a crush on a new girl who actually holds a dark secret The Salvatore School seems to be losing all of its attending students due to their parents fearing for their lives so Alaric, Hope and the others do what they can to keep it running It's hard for everyone to trust Hope yet there's still room for her to improve if she can just see Lizzie's point of view A new witch named Cleo enrolls and there might be something special about her which Malivore wants Being worthy is one thing, being a champion is another, change is a series of small moments building upon one another, many shapes of history are never recognized for their achievements The finale leads to the craziest episode reminiscent of 'Star Wars' with Hope and the others living out re-enacted scenes as colorful people but also unlocking a part of their past Hope may have to face the fact that her destiny is sealed since birth, it might require her to actually become the tribrid in order to defeat Malivore The writing's definitely better this time around with crazier monsters, horrific story turns, and the characters learning to better themselves by not hurting each other repeatedly We now see where they're currently at in the stages of their lives; it's hard but they have to continue fighting The finale really should've been bigger in my opinion and it ends very abruptly But I'm praying Season 4 can go much bigger with its ideas with Hope, Josie, Lizzie, Alaric, Landon, and the others continuing to grow while also fighting the ultimate evil Fingers crossed for future stories of these supernatural youngsters

After almost 50 episodes you still get the same plot every week, New monster lets kill it, with absolutely zero sense of danger for the characters. If you really like the vampire diaries or the originals you will hate this show. With such great material Its shocking how it's so incredibly boring, cheesy and no sense of direction.

I honestly think this is the best season yet. Hot take, I like seeing the other high school, and Hope's personality this season reminds me of Klaus because she's willing to do anything for what she loves. Other than bird boy A+

The writes don't care anymore. There is no story. Cancel it already.

It's an absolute must watch Series. The story line is absolutely amazing. Love this show. Very excited to watch more seasons of this show.

This show is going downhill fast. Would've given it 0 stars but I enjoy the cast so they deserve credit for dealing with the writers not caring about how awful the show has become. Literally losing viewers weekly but refuse to change the plot because they're so dead set over making Hope out to be weak and totally obsessed and reliant on an utterly useless, barely supernatural boy who constantly abandons her without second thought.

I love Legacies, although season 3 isn't the best to me, its struggling to keep my interest, the quality of the monsters are verging on 97' Buffy tacky and fake, I wish the format would switch to TVD and The Originals, love the cast though.