Man of Science, Man of Faith
EPISODE: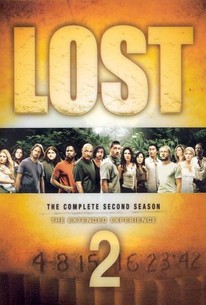 Episode Info
Flashbacks of Jack attempting to perform successful surgery on an injured bride-to-be who longs to grace the dance floor on her wedding day are inter-cut with Shannon and Sayid's efforts to find Walt's dog Vincent and the group's attempt to finally explore the mysterious hatch. After noticing the formidable depth of the hatch, Jack convinces the group to head back to beach camp, where the rest of the survivors are clearly panicked at the prospect of The Others arriving. While Jack assures everyone that they will be fine if they only remain together, Locke and Kate blatantly defy him by secretly making their way back to the hatch. Meanwhile, out in the jungle, Sayid and Shannon search for Vincent and Shannon has a mysterious vision of Walt - who was thought to be out on the raft with his father Michael. As Jack drifts back into the past once again, he recalls a conversation that he had with a stranger named Desmond who also dreamt of becoming a doctor. Later, when Jack tracks Locke and Kate back to the hatch and descends to find out what's happening down below, he suddenly finds himself in a tense standoff with Desmond - who threatens to shoot and clearly appears capable of doing so.
Man of Science, Man of Faith Photos
Discussion Forum
Discuss Lost on our TV talk forum!