Every Man for Himself
EPISODE: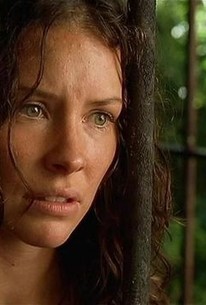 Episode Info
Sawyer and Kate discover just how serious their captors are about ensuring they stay securely locked away, prompting Sawyer to recall the time he previously spent in jail with a man accused of stealing $10 million from the government. Soon after Sawyer rigs his cage so that he and Kate can make a clean getaway, Ben shows up to reveal that the electricity has been shut down and pummels the ex-con until he is unconscious. After waking up strapped to a table, Sawyer struggles as the Others jam a stick into his mouth and send a needle plunging deep into his heart. In order to convey the gravity of what they have just done, Ben produces a caged rabbit and proceeds to startle the critter - which promptly keels over and dies. According to Ben, the Others have placed an explosive pacemaker in Sawyer's heart that has been specially designed to self-destruct if his heart-rate exceeds 140 beats per minute. Should Sawyer reveal this development to Kate, they promise to place one in her as well. Later, after the two are placed back in their cages, Kate wants to escape but can't understand Sawyer's hesitation. Frustrated, Sawyer recalls the time he met a man named Munson in prison that stole $10 million from the government and was rumored to have stashed it for retrieval upon his release. Back in the Others' compound, Colleen is rushed into the operating room after being shot by Sun. When Jack proves unable to save Colleen's life, a furious Pickett heads directly for Sawyer's cage and delivers a beating that only ceases once Kate admits to their captor that she is indeed in love with Sawyer.
Every Man for Himself Photos
Discussion Forum
Discuss Lost on our TV talk forum!