You might also like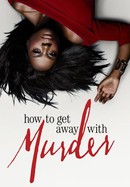 How to Get Away With Murder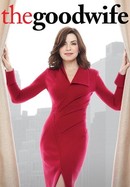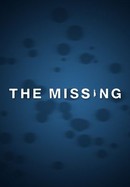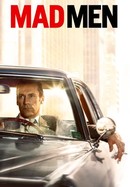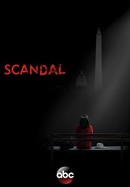 Rate And Review
News & Interviews for Lost: Season 6
Audience Reviews for Lost: Season 6
While the first few episodes seem Lost on how to make this all wrap up, once it centers in on where it's trying to go, everything comes to the most perfect conclusion.

Such an amazing show and cultural phenomenon of it's day. It starts off strong and holds your interest straight through five seasons. The last season is it's weakest, but is still very entertaining. Definitely worth a watch if you love Sci-Fi and adventure television shows.

It's funny how much fanboys and girls try to defend Lost with long, convoluted apologetics. When, in reality, it's so painfully obvious that the writers had no freaking clue where they were going with any of it. They just constantly threw things in there knowing it would shock people. And then they just don't bother to address most of it. The only answers to most of it is just magic, magic, magic. The island being moved, goofy time travel, Walt's superpowers, Hurley's back luck, Jacob's ambiguity and evasiveness, polar bears, smoke monster randomly killing just some people, ghosts, the Others kidnapping people (totally random mix of candidates and non-candidates), that number that never ended up meaning anything – I could go on and on and on. It all reminds me of a story my daughter had to write for school when she was younger. She kept introducing all these weird things like a magic key and a secret book, etc. She started to get near the end and was still adding stuff. I asked her, Do you have any idea how you plan to finish this. She admitted no. So I suggested to her that she make it all a weird dream at the end. That's pretty much what the writers did with Lost. They had no idea what they were doing. And you can see JJ Abrams' fingerprints all over that mess. He did the same thing with the Force Awakens – just created a bunch of mysteries without any idea whatsoever of how everything would play out.

It's astounding that, to this day, even some of these professional critics didn't understand the story and ending of Lost. You can see from the comments that still think they were dead the whole time, even after the creator had to come out and spell it out. Beginning to end, Lost is some of the best storytelling ever created for television and they stuck the landing perfectly.

Imma rate every season now but let's start with six. Lost is… incredible. Intense, emotional, mysterious, satisfying, shocking. It has some of the best, well developed characters of all time. The plot is riveting throughout. It stays true to its themes and mythology all the way through. And the ending is perfect. Perfect. So many people got the wrong end of the stick and misunderstood it, and that's okay. But don't listen to them. This show is joint with breaking bad as the best show of all time for me. It's wonderful and I'd watch it all again one day. Sure it starts off with long seasons that were probably made up as they went along. But this gave us the wonderful characters and mysteries that carried the show, and by the end of season 3 it was obvious they had a goal in mind. the writing was fantastic, and the pace went insane. It was fantastic. Lost was fantastic. Please watch it, it's an incredible journey.

This season is a monument for pointlessness. It was all for nothing. Just an illusion which lasted for six seasons. Agonizingly slow-paced, confusing and repeatative. The same pattern of storytelling flogged to death in the previous five seasons. Also, gloomy, depressing, and hopeless. Not a fun stuff to watch because you know that it's not gonna be a happy ending even though they put a forced cheerful face on it in the parallel narrative. The Black Smoke evokes nothing but sympathy because he is a victim of kidnapping, was raised by the murderer of his mother and also has been held hostage on this pieace of rock without the right of parol. In short, II wanted this mess to be over as soon as possible, but it drags on and on, piece meal approach. Well, I knew I shouldn't have gone back to this island.

LOST has the perfect ending I've ever seen.

One of the best tv series in history. Unlike most people's opinion regarding the last season and the ending, I found them satisfying. The only part I found corny is the evil vs good moralistic tone of the explanation of the mystery. Despite the flaws, I loved this TV series.

It's fun, it's ambitious, and while it doesn't necessarily stick a perfect landing, it certainly kept me interested consistently.

After 5 successful seasons, LOST comes to an end with yet another incredible season with a beautiful and exciting ending. This show is perfect!