You might also like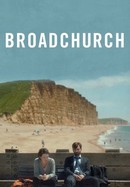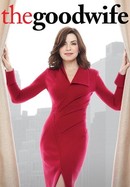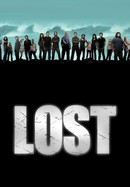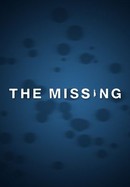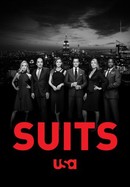 Rate And Review
News & Interviews for Mad Men: Season 2
Audience Reviews for Mad Men: Season 2
What i love about this series is that it shows the exact escalation of historical change in western world... you can clearly see there are many changes after sexual revolution back in 1960s, and here we are today: getting ourselves confused about what the hell is happening to our life

6.7/10 — "Decent" -(Seen in MAR '21)

RATING: A+ Creator: Matthew Weiner Mad Men is in its second season somehow even more brilliant than in its first. The Ensemble work really is Outstanding here ( especially top Notch performance from the great Jon Hamm ). The Writing is exceptional as well is the Direction. And the Cinematography and Production Design as well as literally everything else are so good. The really isn't much else to say.

Freddie Rumsen se roba la temporada. Es excelente como toda la serie, aunque la línea argumental que sigue las clases de equitación de Betty es probablemente lo único que adelantaría de volver a verla.

With solid performances and the ability to take the characters in so many different directions, "Mad Men" continues to use sharp wit and sexual tension to establish itself as one of the greatest TV shows of the 2000s.

Puntaje Original: 7.5 Mad Men logra magistralmente desarrollar complejos y bien marcados personajes; así también resaltar la ambientación de la época.

The first season of "Mad Men" contained some of the greatest character drama I had ever seen on television. This second season, while not becoming totally irrelevant by any means, severely lacks the "punch" of that original slate of episodes. In terms of the overall plot, this second season focuses on pretty much the same characters as the first. Donald Draper (Jon Hamm) is always at the center of things, while secretary-turned-copywriter Peggy Olson (Elisabeth Moss) gets a lot more screen time in this season. Up-and-comer Pete Campbell (Vincent Kartheiser) and dutiful (but frustrated) Draper wife Betty (January Jones) also garner major plotlines of their own. The usual supporting cast is present, augmented by new ad man Duck Phillips (Mark Moses). The trouble with this season is that whereas the previous season emphasized the period (1960s) and the location (Madison Avenue ad agency), this season focuses almost exclusively on the characters themselves. That first season was just so slick and allowed the viewer to feel as if they truly were living in that 1960s time period. In this second season, though, that period luster seems to wear off in the face of almost a soap-operatic slew of plotlines. Though disappointed by the sophomore effort of "Mad Men", I'm not giving up on this interesting show quite yet. It still intrigues me just enough to keep clicking the "PLAY" button again and again. In the third season, though, I just hope that the focus shifts again to the time/locale (what I feel to be the hallmark of the show) instead of trying to be strictly about the individual characters.

speechless best show ever

It's gotten to the point that the show's acute reflection of modern times, the droll humour, the immaculate period setting and the fascinating personal lives of the characters are reasons enough to return episode after episode, regardless of plot advancements.

Si pasaste por la primera temporada, en la segunda te darás cuenta que estas frente a una de las mejores series que has visto. Cuando uno creía que Don Draper era el alma de Mad Men te encuentras con que el elenco restante gana protagonismo y transforman a la serie es una serie de explosiones emocionantes que te adentrará en este mundo muy raro.